Following up on the success of last year's Spring Summit: Educators and Youth for a Sustainable Future, we are excited to announce this year's Sustainability and Climate Education Week.
Throughout this week, opportunities have been created to explore the importance of educating for sustainability and how each of our roles can positively impact the future. All offerings are free for members of the Center for Sustainability and Climate Education
---
Click the link  for more information: Sustainability and Climate Education Week 
Register for Hudson Valley Climate Solutions Week programs below:
Monday, April 4, 2022
8:30 - 9:45 How To be Socially Impactful as a Young Person
4:00 - 6:00  The Fish Game: Introduction to Sustainability
 
Tuesday, April 5, 2022
9:00 - 10:30 Whole School Sustainability Through Leadership Actions - Healthier Learning Environments at Lower Operational Cost
3:30 - 5:00 Using Biomimicry to Empower Students to Reimagine a Sustainable World
Wednesday, April 6, 2022
11:00 - 12:00 Implementing Sustainable  Business Practices: A Q&A Forum - David Spittal & Timothy Holmes
3:30 - 5:30 Educating for Sustainability through Food Literacy Education
5:00 - 6:30 MHTC - Pathways for Successful Youth Climate Action, Civic Learning & Impact Storytelling
Thursday, April 7, 2022
3:30 - 5:00 Climate Change and Hope in the Hudson Valley
5:00 - 6:00 Thinking Like a Bathtub: Educating with a Systems View of Climate Change Dynamics
6:30 - 8:30 MHTC - Climate Solutions 101 for Educators
---
How to Be SOCIALLY Impactful as a Young Person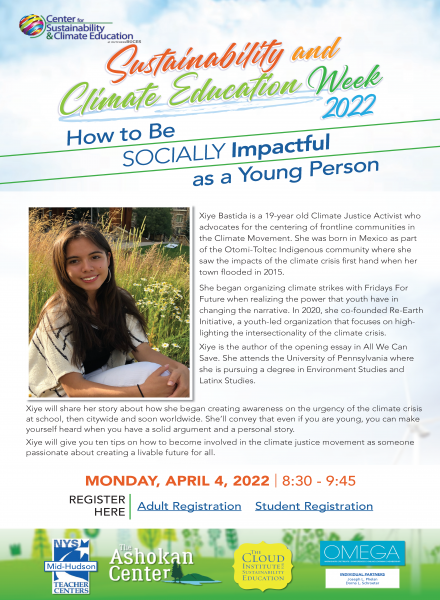 Xiye Bastida Climate Justice Activist will share her story about how she began creating awareness o the urgency of the climate crisis at school, then citywide adn soon worldwide.  She'll convey that even if you are young, you can make yourself heard when you have a solid argument and a personal story. Xiye will give you ten tips on how to become involved in the climate justice movement as someone passionate about creating a livable future for all. SEE YOU, Monday, April 4, 2022- 8:30-9:45
About the Center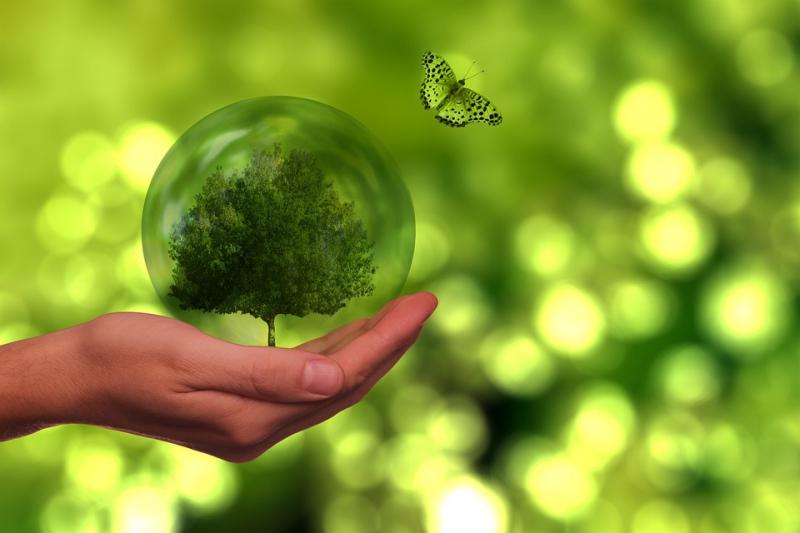 Established in the 2020-21 school year, the Dutchess BOCES Center for Sustainability & Climate Education engages and empowers K-12 educators and students to contribute to a socially and ecologically sustainable community.  Joining with well-known and respected colleagues from the Cloud Institute, Omega, and the Mid-Hudson Teacher Center, Dutchess BOCES embarked on a journey that includes experiential learning. Developing leaders, designing curriculum, and educating students about active environmental stewardship are at the core of the Center's operations. During our inaugural year, we are offering exciting, free workshops to all schools and community members.  Please check our flyer above for the latest information.