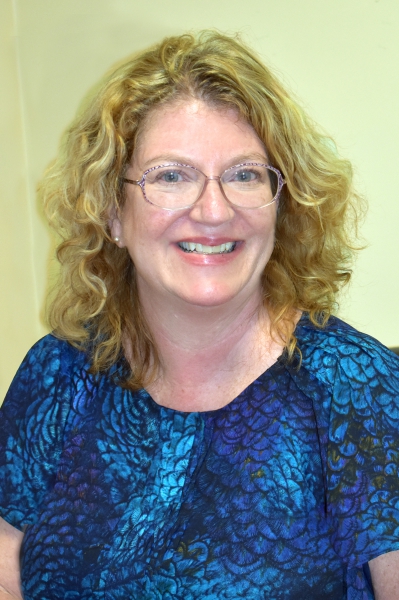 Thanks for visiting the Communications & Printing Services webpage! Let our team of professionals help increase awareness of programs, services and events in your school district. Our staff's wide-ranging experiences uniquely qualify us to advise our partners on the most effective way to communicate their desired message whether it be about complex financing for a proposed capital project or the latest rave reviews from kindergarteners on a healthy, new menu item. We also effectively, efficiently and economically handle printing needs.
Led by Communications Director Eileen Scholes, the team is responsible for the overall development and implementation of our organization's internal and external communications and provides school districts with services to enhance communication and public relations efforts.
We do this by creating articles, news releases, newsletters, posters, brochures and specialty publications, managing websites and social media and creating videos.
We also assist all Dutchess BOCES departments with their needs.
Scholes began her career as a news reporter for the Poughkeepsie Journal and then joined the Times Hearld-Record.  She worked for nearly a decade in corporate public relations and human resources. In 2004, she transitioned to school communications. Scholes joined Dutchess BOCES in 2009 and was named Communications Director in 2019.
Meet the communications team:
Desiree Gagon: A graphic designer with 25 years of experience, Gagnon has designed everything from annual reports, brochures, logos and posters to indoor/outdoor signage and wearables. She is skilled at creating digital assets for online use and has experience in website management/design, as well as video production. She also has more than a dozen years experience decorating and staging large events. She has been with the department since 2011.
Irwin Goldberg: A former editor and reporter with more than 30 years of experience, Goldberg has written about everything from business to crime, education to environment, music to politics and everything in between. He has experience with website management/design, social media and video. He's a stickler for making deadlines and has been with the department since 2019.
Carol Mackin-O'Leary: With more than 20 years experience in art direction, graphic design and photography, Mackin-O'Leary has shared those skills through Dutchess BOCES Communications Office since 2006.  She has expertise in  content creation, creative design, social media and marketing.
Elisa Silverio: After more than a decade working in a local school helping immigrant families communicate and assimilate. She joined Dutchess BOCES' communications team in January 2022. A creative innovator, branding strategist, and designer, Silverio brings years of expertise in creating impactful visual print brand solutions for clients across numerous industries. She is multilingual (English, Spanish, and Portuguese) and helps our clients reach more members of their communities.
Daniel Zuckerman: Once a news reporter, Zuckerman has covered everything from local government to arts and culture - writing stories and taking photos. He has experience in content aggregation and has radio and podcast host experience - interviewing a wide array of guests from actors and authors to chefs and more. He joined Dutchess BOCES in 2020.
The Dutchess BOCES Communications Division has been recognized by NYSPRA over the last 10 years in multiple categories for design and printing excellence. NYSPRA (New York School Public Relations Association) is the state-wide professional organization of school communications practitioners, administrators and chief school officers who are responsible for the public information program of New York's K-12 schools and BOCES.