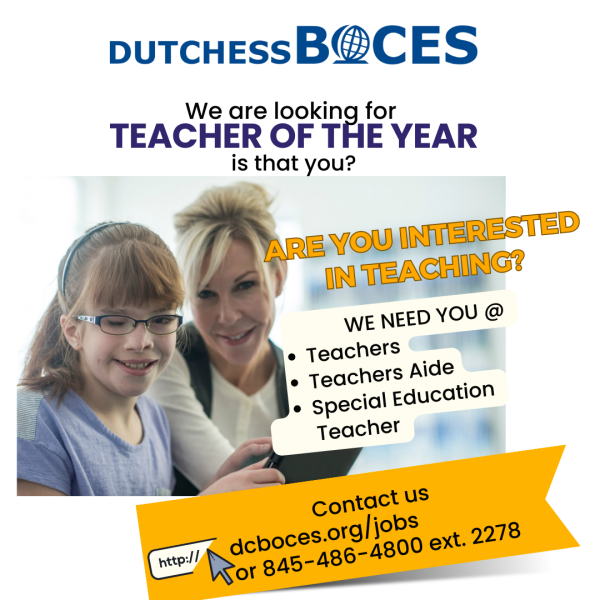 Now is the perfect opportunity to join the Dutchess BOCES team and reap the benefits of a truly rewarding career.
The Agency is searching for people who want to make a difference in children's lives.  Every member of our staff, no matter the job title, works to support and benefit students as they develop academically, socially, and emotionally.  Visit us on line here and take a look at the immediate opportunities we have available. 
Whether you are interested in teaching, substituting, office support, or any of our other positions, we would like to meet you.  Apply online or come to our Job Fair from 9 a.m. to 3 p.m. on Tuesday August 15 at our Conference Center, 5 BOCES Road in Poughkeepsie.  We will be making on-the-spot offers to qualified candidates!
We offer competitive pay, a generous benefits package, and continual professional development, all on our beautiful, newly renovated campus.  Apply today and help propel children along their personal and academic journeys.
Unique, part-time positions are also available in our evening Adult Learning Institute.  Consider sharing your talents and experience with others interested in your field of work.  If you have any questions, please call Dr. Norah Merritt, Assistant Superintendent for Human Resources at 845-486- 4800, ext. 2278.