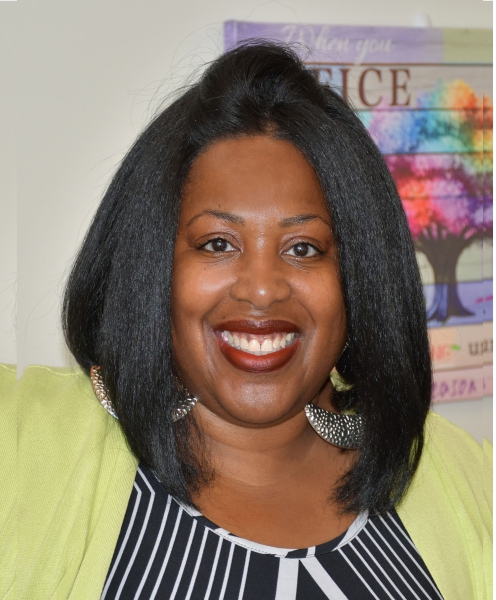 Kiesha Tillman, an educator with more than 20 years of experience in the classroom and in administration, has been selected to serve as the new principal at the  Dutchess BOCES' Alternative High School (AHS), effective July 28.
The veteran educator is more than familiar with the BOCES environment, as she spent 10 years as a teacher at Rockland BOCES' Mountainside High School (previously named CBI Tech High School) where she worked with students of various abilities. Tillman considers alternative high schools to be an influential force that meets students where they are and gives them multiple avenues for success.
"Part of alternative high school is coming up with other solutions academically, as well as behavior challenges that may occur," Tillman said. "Having that experience as a teacher will help as a principal."
Tillman's goals for the year include getting to know AHS' students and staff, determining the best ways to support them, as well as reviewing programming and scheduling.
"I'm willing to work with and help and support in any way I can," Tillman said. "I want to definitely get to know the culture."
Students of color are encouraged when they see a school official who looks like them, as Tillman did growing up and hopes to be a resource to AHS' diverse community.
"It lets them know there are always avenues and pathways to achieve your goals," Tillman explained. "Sometimes you can relate a little better because you may have gone through some of the same things."
Tillman is currently studying at Manhattanville College to obtain a doctorate in education and holds a Master's in History from Fordham University. Outside of work, Tillman loves going on walks and to waterparks with her husband and two children. She is also a film connoisseur, who gravitates towards historical movies.
"Movies are my passion," she said. "I can go from 'Grease' to 'The Notebook' to 'Braveheart.'"