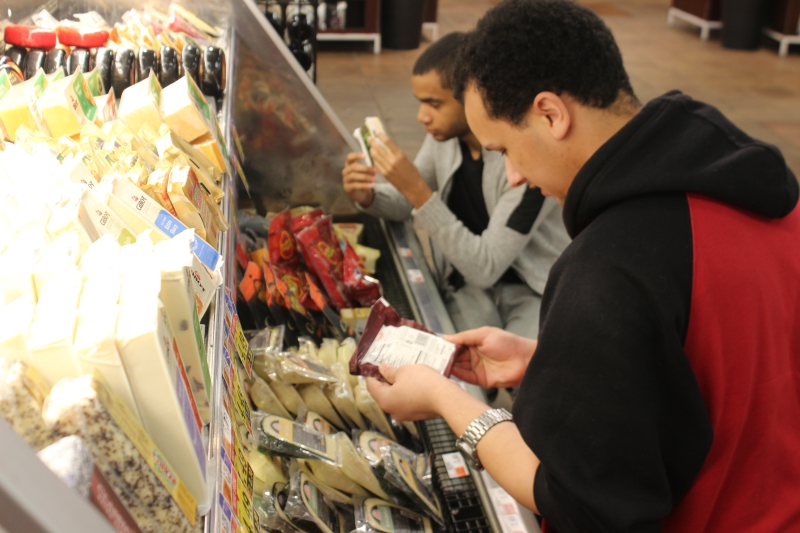 Two students in Dutchess BOCES' Work-Based Learning Program, Jordan Terry and Alex Rivera have impressed just about everyone with their work ethic and detailed approach to their jobs.
The young men work Monday through Wednesday at Price Chopper in Poughkeepsie where they complete a multitude of tasks including checking the expiration dates on dairy and meat products. They move the products that are close to their sell-by dates up front, in a quick, neat and accurate fashion. Their coach Ron DeStefano said that this is a big help to the short-staffed supermarket.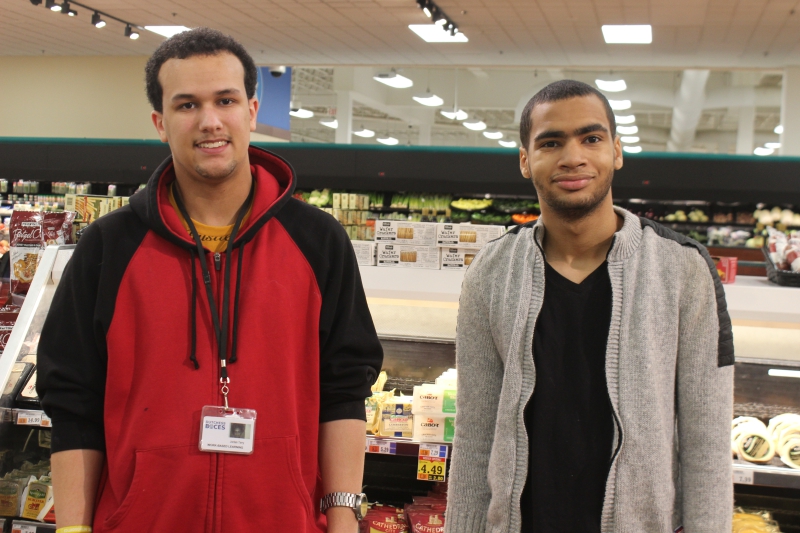 "It's important in dairy for the yogurts and sour creams – that stuff has to be kept current," DeStefano said. "I'm right there with them, but they know what to do." 
Terry completes many tasks; he especially enjoys checking the expiration dates on various products.
"I like doing the expiration dates," Terry said. "We check dates on juice and cheese."
Rivera has enjoyed his time in the Work Program where he has learned many useable skills. Prior to Price Chopper, he worked in at Perkins Restaurant & Bakery in Wappingers Falls and The Big Bubble Laundromat in Poughkeepsie.
"It has helped me," Rivera said.
DeStefano enjoys working with the young men who have become more social both with him and store employees since they started two years ago. He complemented Terry for knowing the store inside and out where he can easily put a product back where it belongs.  He said Rivera is a music buff who can name most of the songs played on the store's speaker system.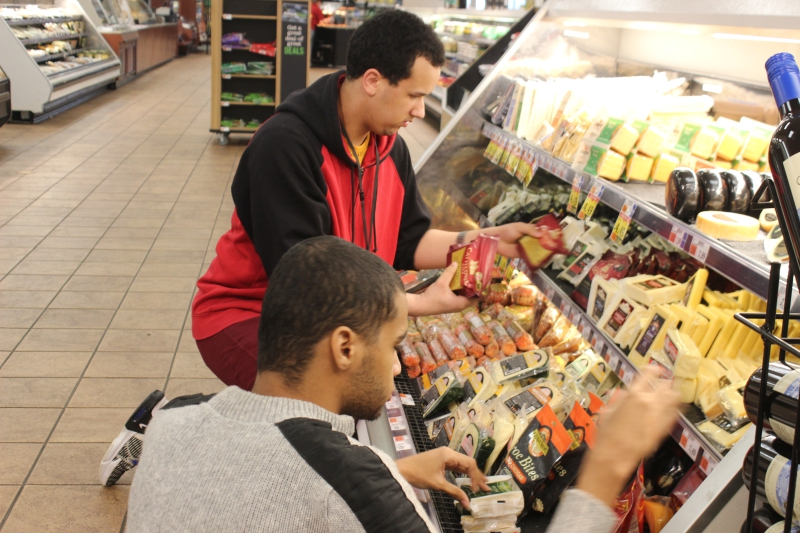 "The three of us banter back and forth the entire time we're working," DeStefano said. "The social aspect with these guys has gone off the charts and it's a really positive thing to see."
Students can stay in the program until 21, and some gain employment at the places they interned. DeStefano said that he would gladly help the young men find employment at Price Chopper or elsewhere if they choose.
"I will always advocate for them," DeStefano said. "They've left a positive impression."
Store employees have also enjoyed working with Terry and Rivera, including Seafood Team Leader Andrew Schade. They were very helpful cleaning his display windows and other surfaces.
"They do a great job at it," Schade said. "They're awesome."
Schade praised the Work-Based Learning program for helping students with work and communications skills. 
"It helps kids in the future," he said. "It's good for them; they mingle with people."