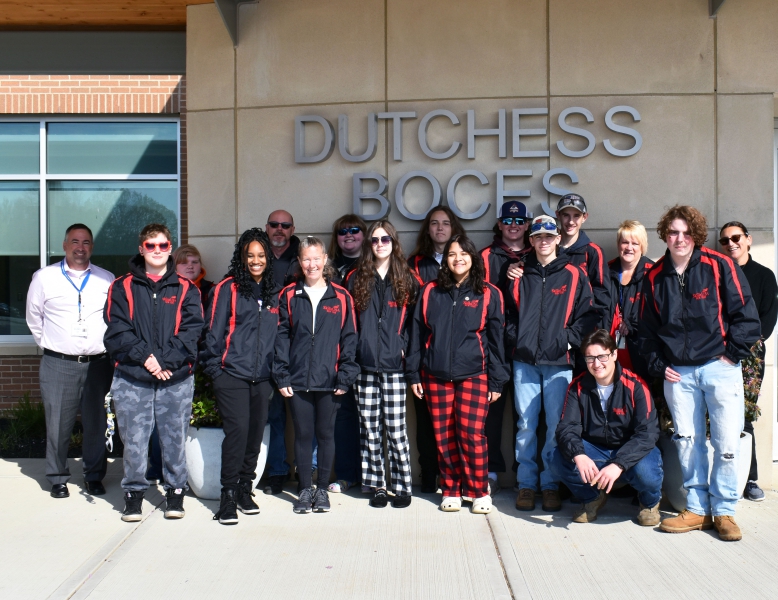 Thirteen students from Dutchess BOCES' Career & Technical Institute are on their way to compete at the New York State SkillsUSA Leadership and Skills Championship in Syracuse from April 26 to 28.
Superintendent Jason Schetelick and CTI Principal Nick Millas will attend to show their support for students, who are traveling by bus to the competition.
CTI Job Placement Specialist and SkillsUSA Advisor Sharon Myers said Schetelick and Millas being there lets students know that they has a vested interest in their success.
"It helps them to go a lot further, maybe even do a little bit more," Myers said. "It's good that our administrators don't take it lightly."
This year's competitors are exceptional and Myers predicts they will do well.
"They're gaining the skills, the confidence and just putting forth what their talents are," Myers said. "Their work will shine."
First year culinary student Ianah Stackhouse competed in the SkillsUSA Regionals in February in the cake-decorating category, where she enjoyed competing and learning from older classmates.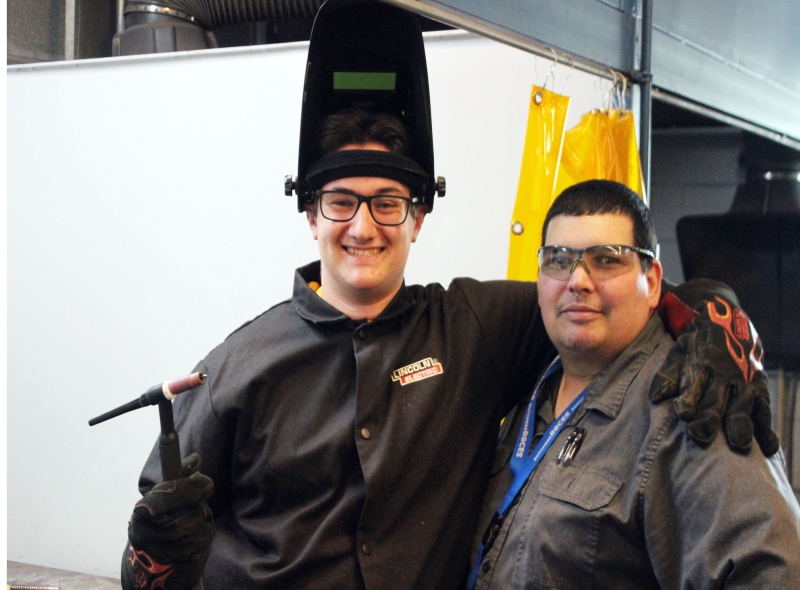 "A lot of seniors helped me and gave me some ideas for what to do for next competition," Stackhouse said.
In Syracuse, Stackhouse is competing in the Restaurant Service category where she has to set a table for customers, serve them coffee and salad and tell them what the soup du jour will be. Stackhouse has stepped out of her comfort zone to compete and whether she scores big or not, she is glad she is putting herself out there. 
"I am nervous, but it's in a good way," Stackhouse said. "I did not have as much confidence as I do now."
For any students interested in competing next year, Stackhouse gave them some simple advice.
"You never know what's going to come anywhere, so just do it," she said. "As long as you have confidence, you'll be fine."
First year Welding student Billy Lucas will be part of the Welding Fabrication team where they have to build a cart using three types of welding techniques. While Lucas is incorporating skills he learned in the classroom, he had to learn how to do Tungsten inert gas (or TIG) welding specifically for his group project.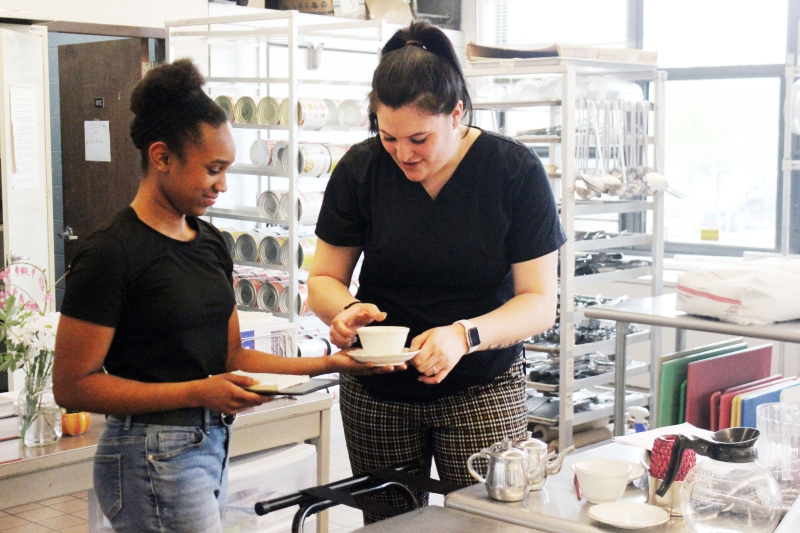 "You use a small tungsten tip to melt the metal together as opposed to fusing a new metal in with it," Lucas explained. "In the classroom, we've been working on a lot of the fundamentals."
Lucas previously completed in the regionals where he built a small pressure chamber and hopes to improve in Syracuse.
"I'm very excited, a little bit nervous, but I think I'll get over that," Lucas said. "This is my first big competition."
 
Good luck to these students heading to the competition!
Aurora Tompkins – Baking and Pastry
Melissa Campbell – Cake Decorating
Gionna Wrobel – Carpentry
Logan Disher – Culinary Arts
Rosa Fabian – Extemporaneous Speaking
Ava Montgomery – First Aid CPR
Quinn Curtis – Job Demo A
Ianah Stackhouse – Restaurant Services
Matthew Burris – Welding
Billy Lucas, Landon Eaton and Owen Mulligan – Welding Fabrication Team
Logan Dobkowski – Welding Sculpture