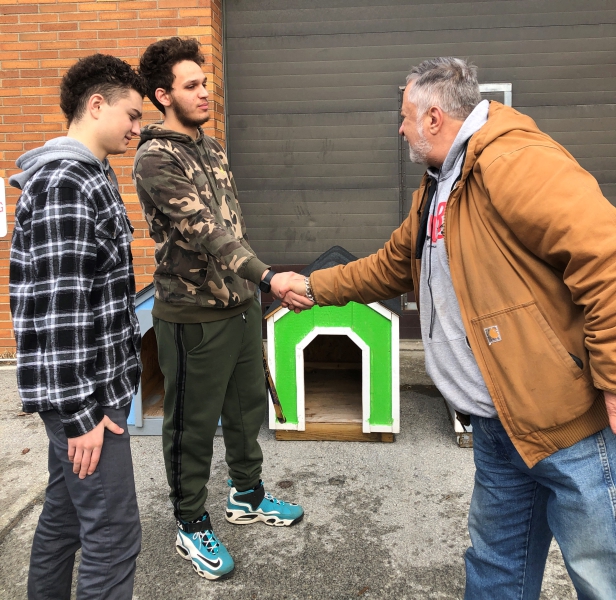 A local animal shelter was recently gifted four custom built dog houses to provide shelter for puppies and dogs who have been adopted.  The houses were built by students at the Dutchess BOCES Career and Technical Institute (CTI).
"Our goal is to give students real hands-on experience," said Tom Skean, who teaches the construction trades classes.  "This was a great chance to help out a local community charity while getting students to plan the project and to use the tools to get the job done."
Each summer, CTI hosts a middle school exploratory program that allows younger students the opportunity to see the programs offered at BOCES so they can consider attending in 11th and 12th grade. The dog houses were built by middle school students with assistance from current BOCES students.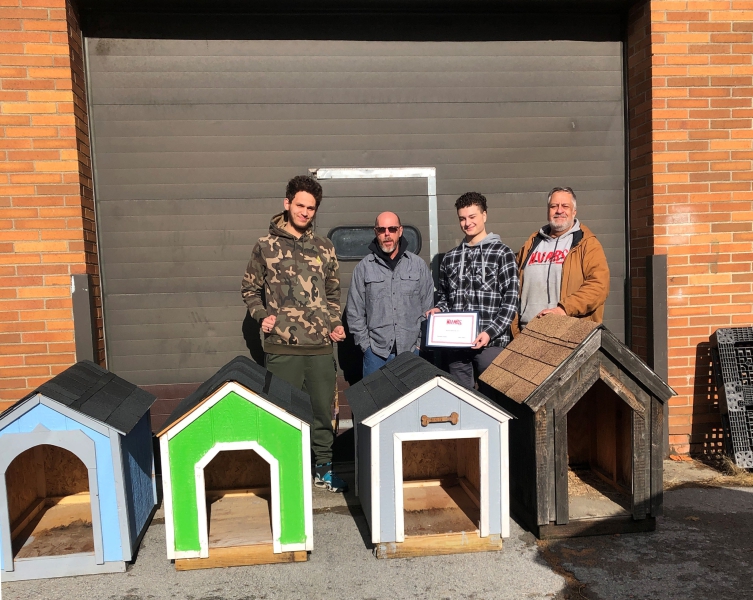 Mumin Salameh was one of Skean's students who assisted last summer helping the middle school students.  Salameh, now a senior, was on hand to help load the dog houses into the truck for transport to Hudson Valley Animal Rescue & Sanctuary (HVARS).
Also helping was Anthony Russo, a senior who was a middle school summer participant who chose to attend BOCES.
Mehmet Gokcay, a retired engineer who is the HVARS volunteer coordinator, encouraged the seniors to continue their work in the trades.  He cited the desperate need for talented trade workers, the automation in technology fields that is making some jobs obsolete, and the great pay scale available.
HVARS rescues domestic animals and farm animals, and also rehabilitates wildlife.  They also run a low-cost vet clinic in Poughkeepsie.