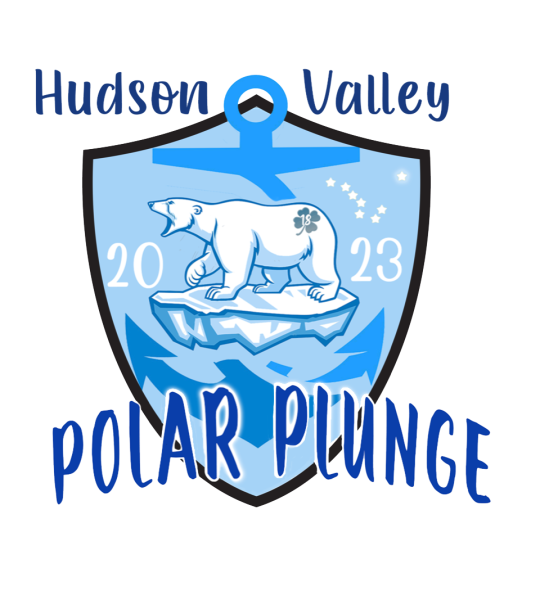 Forty-one jumpers representing a team from Dutchess BOCES raised more than $8,000 for Special Olympics New York at the Fishkill Polar Plunge at Sharpe Reservation in Fishkill on Feb. 18.
The Dutchess BOCES team featured 14 staffers from the Career & Technical Institute, 10 staffers from the Alternative High School, 10 CTI students, one Alternative High School student, District Superintendent Jason Schetelick, two staffers from the Salt Point Center and three friends of staff.
Six students volunteered at the event with two jumping and volunteering. Maven Frederick, a senior at Poughkeepsie High School and graphic design student at CTI, designed the event logo and attended the polar plunge.
"It was great, a lot of fun," said Erin Scott, who organized the Dutchess BOCES team. "Having the students come out to support is the best part of the whole scenario."
Maria Dube and Mariah Ghee, students in CTI's Plant and Animal Sciences, were both in their first polar plunge.
"It was fun. I liked it. It was a fun experience," said Dube, a senior at Millbrook High School.
Ghee said she didn't like the cold water before adding, "If I knew someone else who would do it with me, I would do it again. It was fun. It was nice to do it for a good cause."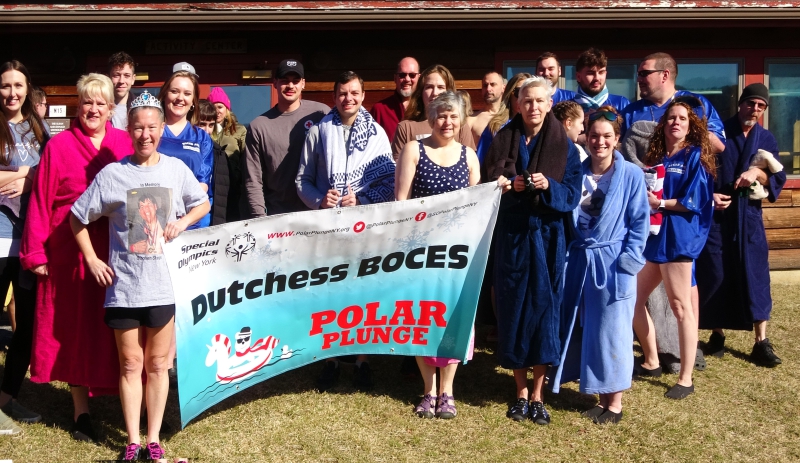 Schetelick returned to participate with his colleagues in another polar plunge.
"Absolutely wonderful people and great cause—so great to see students and staff having fun for a great reason—the Special Olympics," said Schetelick. "My deepest appreciation to our teams and to Erin Scott for all that they have done and keep doing to support Special Olympics."
Vinny Giandalone, a teaching assistant at the Alternative High School, was participating in his second polar plunge, which he said was much different than the first when ice had to be cut away. 
"Special Olympics is an awesome cause, and just being here with the team," said Giandalone. "It was a ton of fun, watching everybody else do it with smiles on their faces. Now that I can feel my toes again, I'm good.
"You had over 40 people jumping into the ice cold water today with another 100 or so people coming to support us. It was really awesome seeing all the people showing up for us today."