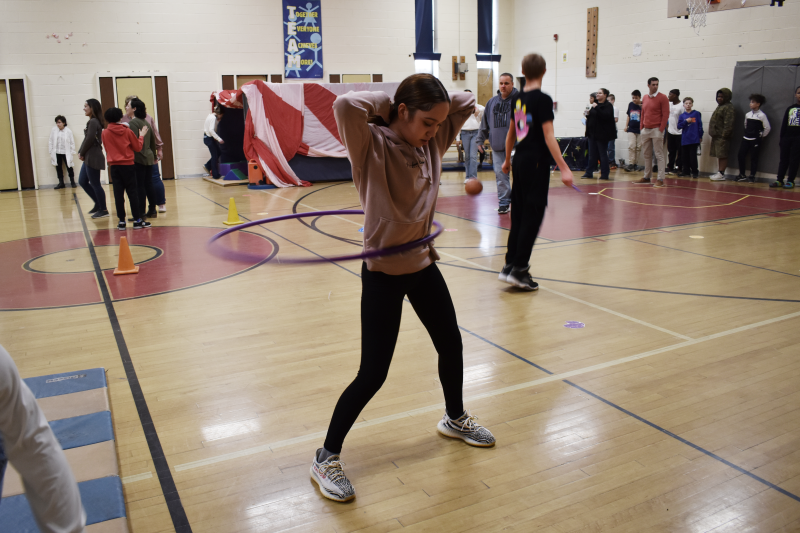 Salt Point Center students raised money to bring awareness to heart disease and help others, with a Jump Rope for Heart event on February 16th.
Students enjoyed some friendly competition while participating in a series of activities including jump rope, hula hoop, long jump, a relay race and an obstacle course.
The obstacle course, a student favorite, consisted of a tunnel which led to a tent where "the floor was lava." Students made their away across the invisible lava on foam blocks, followed by a rope swing, bean bag toss, and a basketball shooting challenge.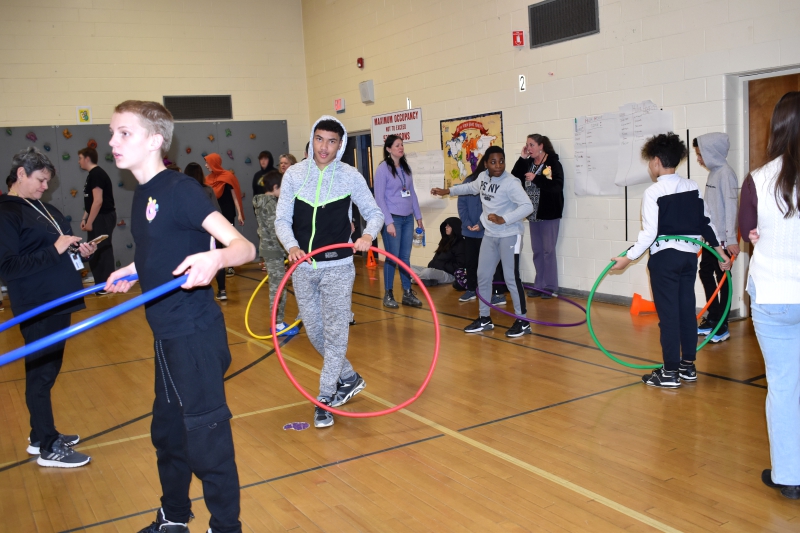 The top five girls and the top five boys competed in a runoff for first place at the end of the event. Kylie, a 5th-grader finished in first place for the girls and Isaiah, an 8th grade student took first place for the boys.Isabella, an 8th grade student, won the hula hoop competition for the second year in a row. "I saw a teacher did four minutes, and I knew I had to beat her time," explained Isabella.Her winning time was and impressive 7 minutes and 19 seconds. 
CTI Early Childhood education teacher Shawn Prater-Lee brought seven of his students who volunteered to run the stations along with CTI students from other programs. Last year, CTI students helped out at SPC's field day and decided to assist in multiple events this year.           
Physical education teacher Scott Calcagni praised the SPC students' behavior during the event and added that he and Coaches Repinz and Lopane, who coordinated the event, agreed "This event allows the students to do things they don't usually get an opportunity to do and it's a great reward for them."
So far the school has raised over $400, with donations still coming in.