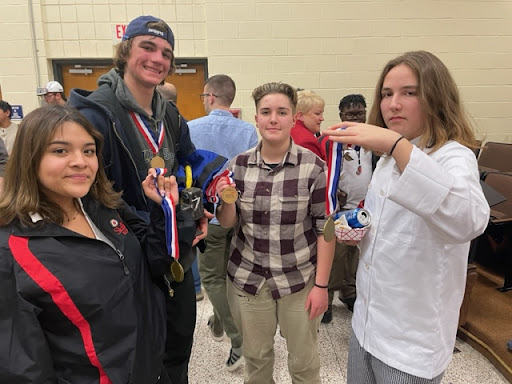 Congratulations are in order to our Dutchess BOCES students at the Career Technical Institute who scored top spots during the SkillsUSA Area IV Regional competition at Orange-Ulster BOCES on February 11.
The competition wrapped up SkillsUSA Week which gives state associations, advisors and student members the opportunity to promote SkillsUSA programs and activities at the state and local level and raise awareness of the organization.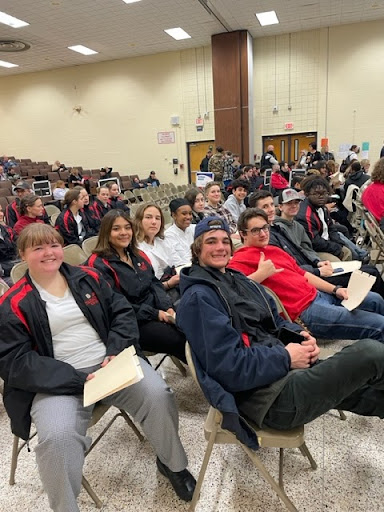 Ava Montgomery, Rosa Fabian, and Logan Disher each won first place in First Aid/CPR, Extemporaneous Speaking and Food Preparation, respectively. Third place winners include Matthew Burris for Welding and Gionna Wrobel for Carpentry.
"At first I was super nervous for this competition; I wasn't sure what I would be speaking on," said Fabian. "Heading into it, the judges made me feel comfortable and helped me feel better. After I felt great, those nerves pushed me through. I anxiously waited to hear if I placed and I got 1st. I was ecstatic; it was fun!"
This year's brigade was top notch and CTI Job Placement Specialist and SkillsUSA Advisor Sharon Myers found that the students spent ample time preparing for their respective competitions. 
"They really want to hone their skills and have a focus," Myers said. "They're ready and they want to be ready." 
When it comes to the competition, Myers looks for students who are punctual, accountable, have a desire to do well and are work ready, traits she considers as important as their grades.
"Hands-on, in person that talent shines through," Myers said. "We're looking for the well-rounded student who really belongs here at CTI and is the epitome of what we're looking for."
The regionals give students the opportunity to build up their confidence and work out any kinks before the state championship in late April.
"This is just that one more step closer to getting them to where they need to be," Myers said.