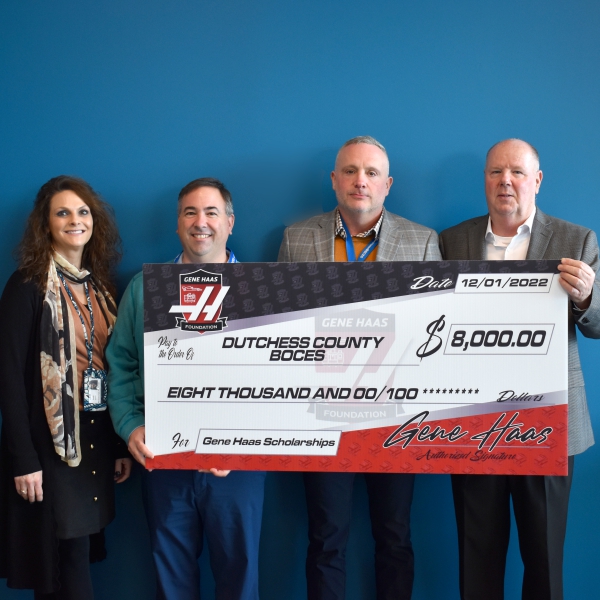 Dutchess County BOCES received an $8,000 grant from the Gene Haas Foundation to support scholarships and student competition teams at the Career & Technical Institute.
"Great thanks to Mary McGill, vice president of the Allendale Machinery Systems, and the Haas Foundation for this award and for sharing our vision of advancing manufacturing in Dutchess County," said District Superintendent Jason Bing Schetelick.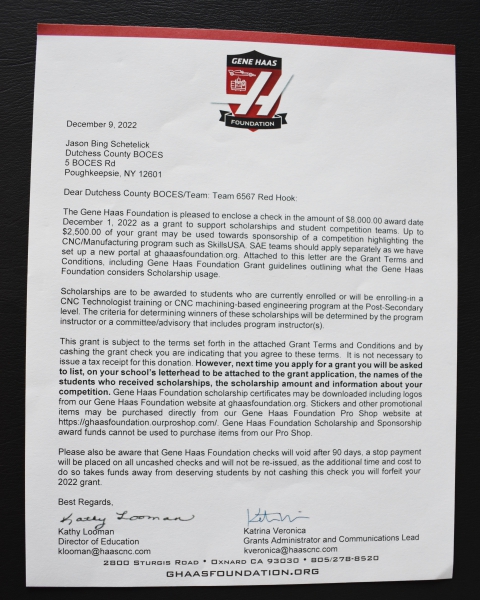 Grant winners may be awarded up to $2,500 to sponsor a competition emphasizing a CNC/Manufacturing program such as SkillsUSA.
To be eligible for a scholarship, a student must be currently enrolled or will be enrolling in a CNC Technological training or CNC machining-based engineering program at the post-secondary level.
Schetelick was notified by letter from the Haas Foundation regarding the grant. 
"Dutchess County has a long history of manufacturing, including companies such as Hatfield Metal and Schatz Bearing; it is our hope to provide them, along with other industry partners in the region, a vibrant well trained workforce," said Schetelick. We believe our ongoing partnership with Allendale Machinery and Haas will help create a long and enduring workforce pipeline."
Gene Haas, founder and owner of Haas Automation, Inc., established the Gene Haas Foundation in 1999 to assist the needs of the local community through grants to local charities. The foundation's mission later expanded to assist manufacturing training programs. In 2020, the foundation supported manufacturing education with more than $20 million in grants.
published  January 26, 2023