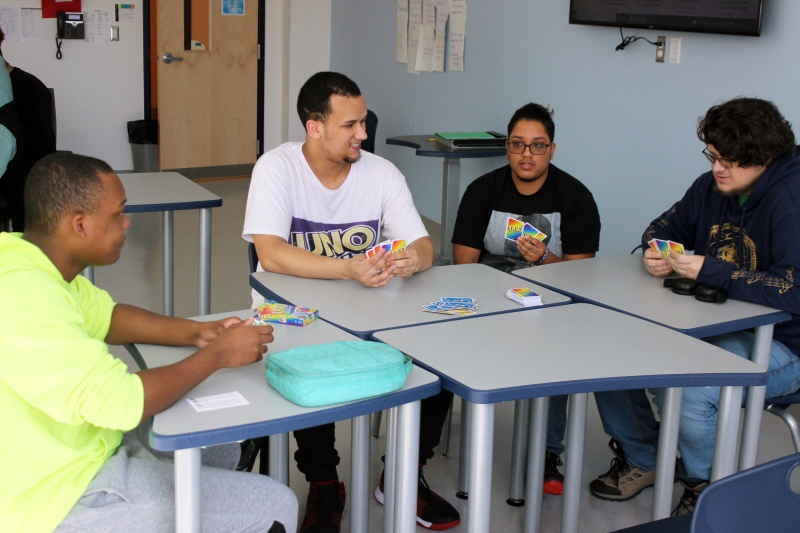 Wednesdays are buzzing at Dutchess BOCES' Alternative High School because the students get to spend time in fun and informative clubs.  The offerings were chosen based upon students' interests.
The offerings include clubs about robotics, the card game Uno, watching the Netflix series "Stranger Things," and creating posters with positive messages to decorate the hallways.
"Clubs are a great opportunity for staff and students from different programs to come together and share common interests," AHS Principal Erin Piquet said.
Recently, members of the Robotics Club spent time building robots and testing them out on the floor in the Media Room. The club's long-time member, senior Jerry Pitts, has been actively involved for years and considers it a nice escape from the day.
"Personally, I like it because it's actually quite calming," Pitts said.
Pitts, who wants to work in technology in the future, has a goal of building an artificial intelligence robot that can speak using Bluetooth technology.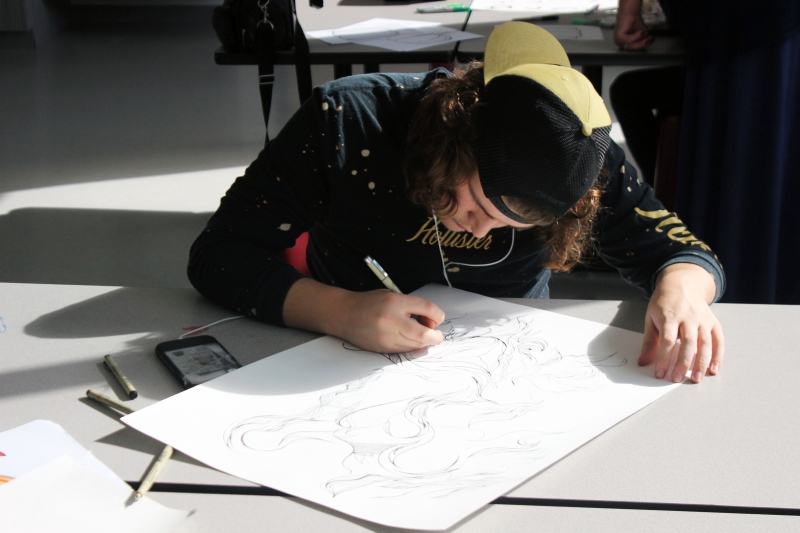 "That robot can tell jokes, it can answer equations," Pitts explained.  "That is if I can get to it."Business education teacher Kathy White credits Pitts for being able to build the machines without an instruction booklet and for teaching his classmates the tricks of the trade.
"They learn best from that," White said. "I think Jerry will be able to teach the other kids enough to where they will carry on when he leaves." 
Teaching Assistant Kelly Repinz taught student Adam-Wade Birch-Balkin and some teachers the graceful and relaxing practice of yoga, where clearing the mind, centering oneself and breathing is key. Repinz says this quiet activity can be beneficial, especially for people who have suffered from trauma.
"It can prevent a lot of anger issues and it can keep you grounded. It can open you up to the universe," Repinz said. "Just sitting quietly and allowing thoughts to come in without reacting to those thoughts is very powerful."
Birch-Balkin enjoys yoga because it will help him physically as he plans to practice Thai boxing.
"It's going to help me be more flexible," Birch-Balkin said. "I should be more ready for what I want to do."