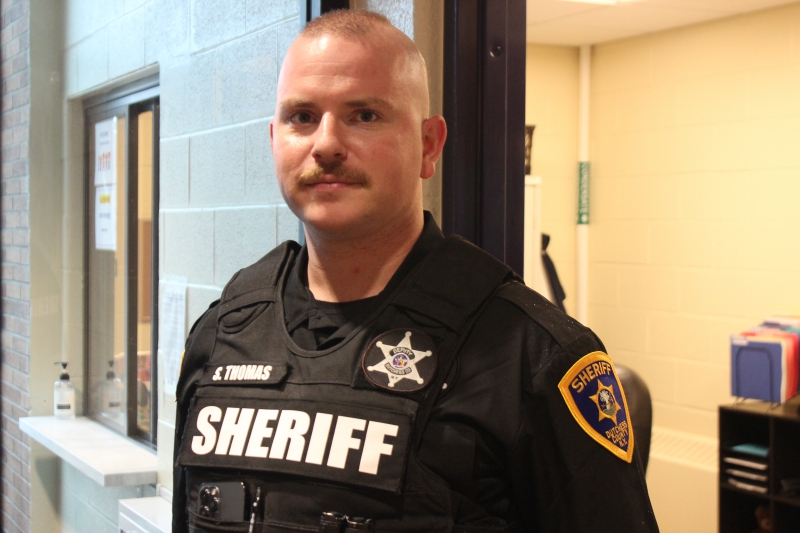 Dutchess BOCES is welcoming Officer Seth Thomas as a new school resource officer for the 2022-2023 school year.  Thomas hopes to serve as a role model for students, while keeping the campus safe.
He will support all Dutchess BOCES programs on the Salt Point campus throughout the school day and his office will be located in the new Alternative High School building.
Thomas has more than 12 years of law enforcement experience working for the Dutchess County Sheriff's Office and prior to BOCES was a school resource officer in the Webutuck Central School District during the 2021-2022 school year.
"I love it. I always wanted to be in law enforcement," Thomas said. "I didn't think I'd end up in a school, but I love being in the schools."
The safety of students and staff is always a top priority," said Deputy Superintendent Jodi DeLucia.  "Officer Thomas is as a key partner in the safety work we are currently doing to further ensure a secure campus.  His work supporting students will make a difference."
Thomas said he is looking forward to working in our BOCES programs. "I love to challenge myself," Thomas said. "If something's new and it seems difficult, it's exciting to me."
Being a positive influence and providing guidance to students, while helping to rescript some students perceptions of law enforcement, is one of Thomas' goals for the year, as he takes on a community policing approach.
"Some of them need a father figure, some of them need just an adult in their life that they can look up to," Thomas said. "If I can just change one kid's perspective of the police, I'd be happy with that."
During the first week of school, Thomas seemed to fit right in and was tossing the football around with middle school students during recess outside the Salt Point Center.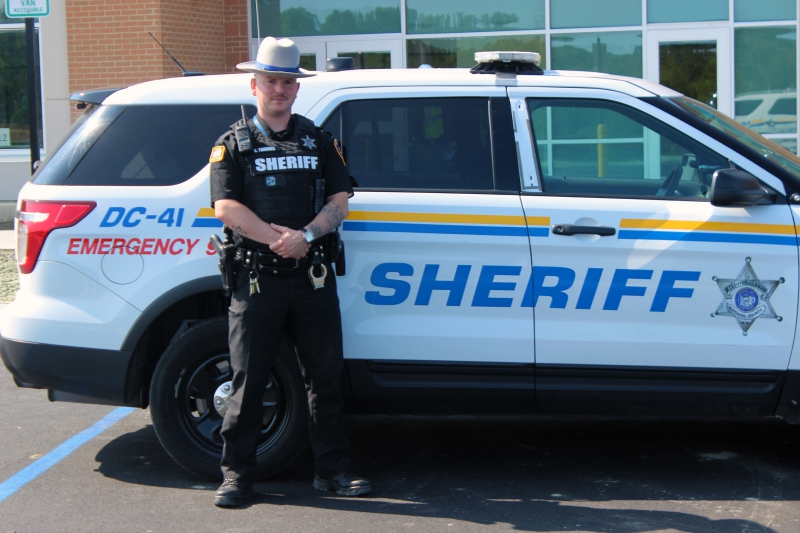 published September 16, 2022