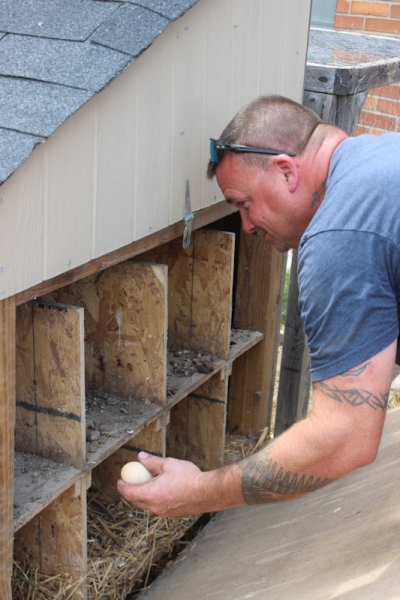 As the old saying goes, many hands make light work and that is proving to be true when it comes to taking care of 11 chickens residing in coops at Dutchess BOCES' Career and Technical Institute.
Three coops are situated outside of Rebecca Cossa's classroom at CTI where each chicken lays an egg a day. BOCES staff members including Typist Veronica Heller, Administrative School Secretary Joanne Gorman and Head Maintenance Mechanic Raymond Lake have all lent a hand with the various tasks involved and in return they get to take home the eggs.
"The chickens are easy, it's eggs and feedings," said Cossa, who teaches the Plant and Animal Sciences classes. "Usually people who take of them will spoil them a little bit – sometimes they get a little extra treats."
Lake has raved about the eggs because they are healthier than store bought ones.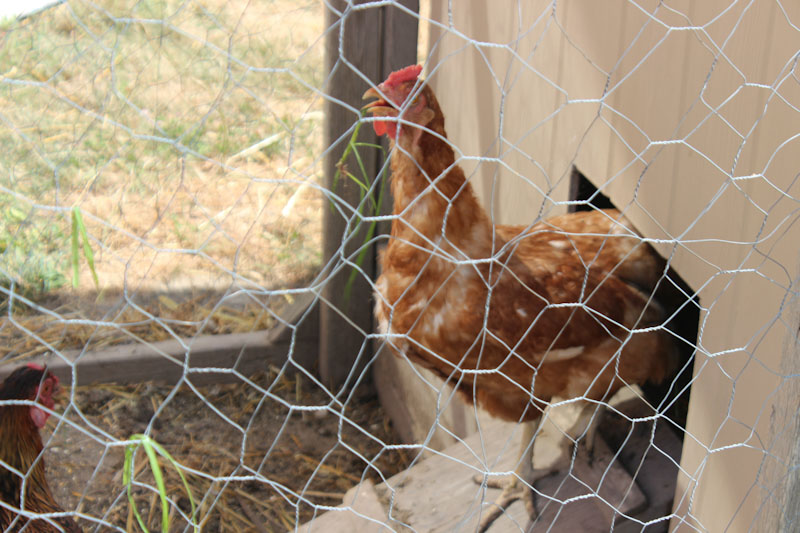 "The yolk is more of an orange, but I love them," he said.
Cossa is grateful for the help because it is easier to keep the chickens at school rather than moving them elsewhere for the summer.
"It seems like it works out for everyone, which I'm glad about," Cossa said. "I don't want to be moving them around causing them stress, so it's just healthier for the chickens to stay where they are."
For Cossa, it's thrilling to see staff take an interest in CTI programs outside of working hours, especially those whose passions lie in outdoor activities.
"It brightens up their day," Cossa said. "People feel invested in what we do with our students, but also enjoy coming to work because there's something different." 
Eventually, Cossa would like to see her students get paid to help manage the CTI greenhouse and perform other tasks. She has inquired with organizations such as Cornell Cooperative Extension about employing students through their existing youth programs.
Lake first started helping when only four chickens resided in the coops and he has since developed a bond with the critters as he feeds and gives them water. Sometimes they stick close by him when they are let out to roam. 
"They call me the Chicken Whisperer," Lake said. "I'd walk inside and they'd come in and follow me."  Lake's daughter is a student in CTI's Plant & Animal Science program and helping with the tasks serves as a great bonding activity.
"She can come up with me if she wants to on a weekend," Lake said. "Even then, you have to be here."For anyone interested in helping out, Lake suggests making sure they are committed to it because the chickens, like all animals, need food and water to survive. 
"People depend on you," Lake said.  "At least every other day you have to do something with them."