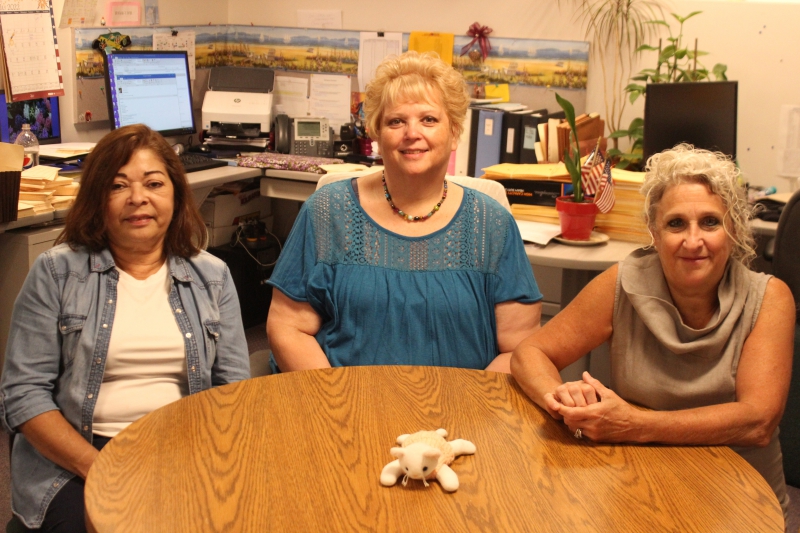 While many Dutchess BOCES students are off for the summer, the Business and Payroll offices have kept busy switching to a new payroll schedule and getting everything prepared for the upcoming school year.
It was announced in May that BOCES employees would be paid on a semi-monthly schedule – on the 15th and last business day of the month – as opposed to a bi-weekly process. This reduces the number of yearly payroll periods from 31 to 24, helping staff generate and proof monthly reports with ease. 
"Once everything gets rolling it gives you more time in-between to take care of the rest of the job," Payroll Supervisor Lois Schwarze. "My filing is so backlogged."
Having a semi-monthly payroll process can be helpful for budgeting because employees know exactly when paychecks arrive and they are slightly larger because pay periods are two days longer.
"At the end of the day, it will be a win-win for everybody involved," Business Services Staff Specialist Mike Skerritt said.
 Dutchess BOCES' Payroll Office team of Irma Puig, Cindy Cameron and Lois Schwarze take a break from their busy workload.
Skerritt praised the payroll team for making the transition successful.  "I couldn't be more proud of them," Skerritt said. "They came through with flying colors."  In addition to this change, Schwarze, Account Clerks Cindy Cameron, who specializes in attendance, and Irma Puig, who handles benefits, also dealt with an influx of new hires for summer programs and whether they wanted to opt in or out of the Teachers or Employees Retirement systems. 
"It's not just the flip of a switch that all this happens," Schwarze said. "There's lots of pieces."
Rolling over into the new school year involves many tasks including changing employees' salaries, benefits and plans and closing out their attendance balance. The Accounts Payable team has to create new purchase orders, while Purchasing Agent Barbara Costakis has to work on a new set of bids.
"A lot of what we do is based on bidding requirements at the state level," Skerritt said. "It's a very busy place."
Part of Puig's duties involve getting paperwork from retirees, because of new health insurance rates for this year. Puig emphasized the importance of completing a task fully, no matter how many steps are involved.
"Every step has to be done before you move on," Puig said. "You can't skip a step."
Everything that comes through the office, whether it's claiming overtime hours or changing direct deposit information, has to be analyzed to avoid errors because even the tiniest mistake can cause major headaches. 
"When we question things there's a reason why we're questioning it," Schwarze said. "I don't do anything unless it's approved."