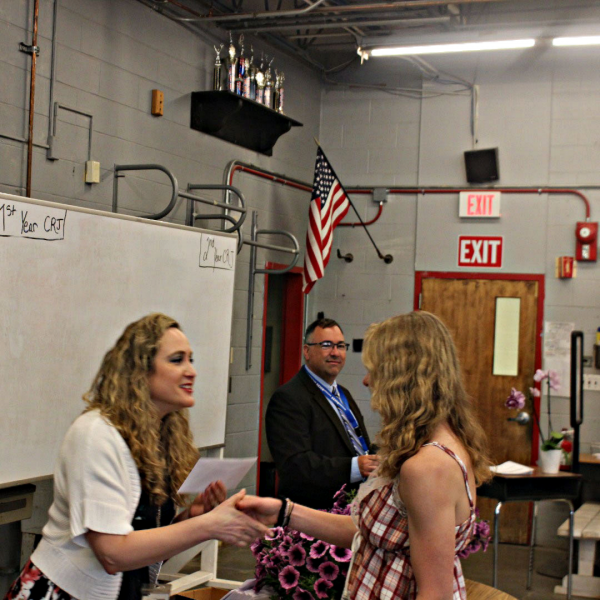 Thirty five exceptional students at Dutchess BOCES' Career & Technical Institute were given more than $7,000 worth of awards generously supplied by community partners and businesses at the annual CTI Awards Ceremony on June 1.
The event was held in the morning, as students have awards ceremonies in their home school districts and other commitments to attend to. It was livestreamed and
recorded for families to watch from home.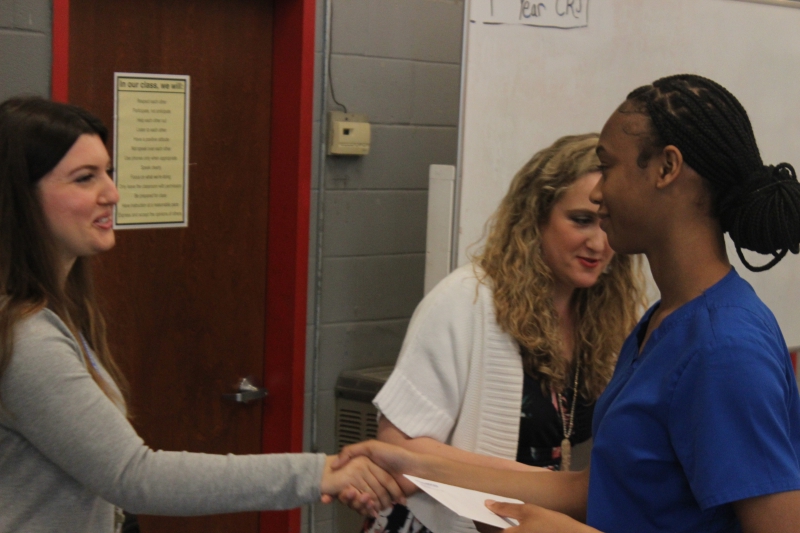 Prior to the presentation of awards, CTI Principal Nick Millas spoke briefly about the importance of BOCES' community partners and their efforts. Students were asked to write a thank you note to the donors 
who supported their specific award, such as A & A Beauty Supply, Hatfield Metal Fab Inc. and the West Clinton Fire Company.
"They believe in our mission and vision to prepare students for the workforce, college and beyond," Millas said. "They go above and beyond with supporting us in many endeavors."
Cosmetology students Teagan Nicholson and Angelina Merendino were awarded the Valedictorian and Salutatorian awards, respectively. 
Millas noted that every student nominated demonstrates leadership, perseverance, optimism and guidance – all traits he and others at BOCES hold dear.
"You are a representative of the mission and vision of BOCES by excelling in the classroom and your jobs," the principal said. "We are truly proud of all the work that you do."
Cosmetology senior Ella Rinaldi was honored to receive an award from Leading Questions, LLC and appreciated the support from her instructors and family.
"I feel like I'm in a good community," Rinaldi said. "I'm very happy."
Security and Law Enforcement student Jacob Bilyou received awards from both TEG Federal Credit Union and the Town of Hyde Park Police and is grateful for them. He plans to visit both places to thank them personally.
"I plan on becoming a police officer so I plan on using those awards in ​a good way," Bilyou said. "I'm feeling very excited."