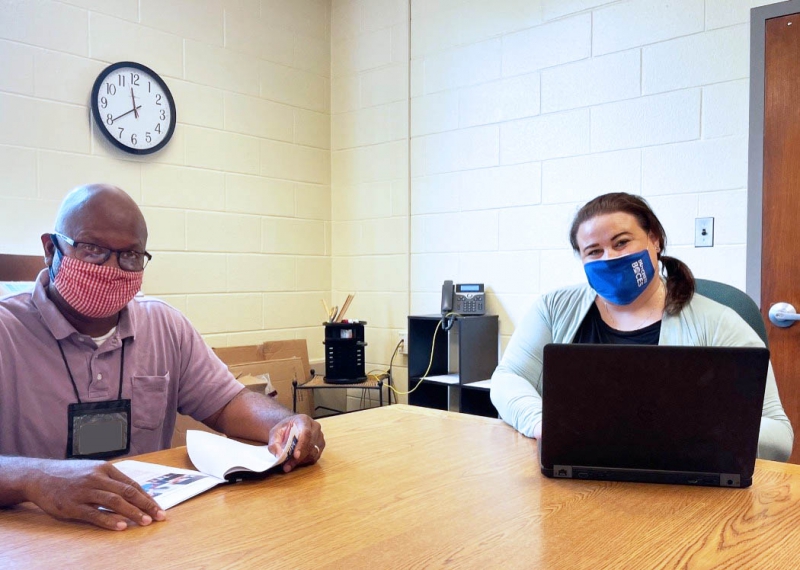 Staff at Dutchess BOCES' Salt Point Center (SPC) are working hard to welcome back students and to welcome kindergartners for the first time.
SPC saw an increase in the number of intakes for students aging out of pre-school, but needing specialized kindergarten programs this summer. The Providing an Education for Autistic and Communication Impaired Children Effectively, or PEACCE, program increased its capacity in 6:1:2 and 8:1:2 class sizes to accommodate these needs. PEACCE classrooms boast tailored work systems, individualized schedules and visual aids to support expectations.
"Our PEACCE classrooms have a specific structure that is predictable, highly supportive and there is constant reinforcement provided throughout the school day," Principal Melissa Murphy said.
Instructional staff will continue to integrate technology in all learning environments, which students adapted to well.
"We plan on building on our gains in this area while remaining present and mindful of the benefits of being in-person," Murphy said.
Students will spend a significant amount of time working on school readiness behaviors, while staff members plan to focus on delivering engaging teaching, active learning opportunities, and social emotional learning.
"Since our students attended in a cohort capacity last year, focusing on creating classroom and school community is essential," Murphy said.
Murphy has enjoyed working in concert with new Assistant Principal Duane Sharrock, who is thrilled to bring his skills as an educational leader to SPC to ensure student and staff success.
"I feel very fortunate to be part of Salt Point Center and to support our students and families," Sharrock said. "Our team is working hard this month to make for a smooth transition."