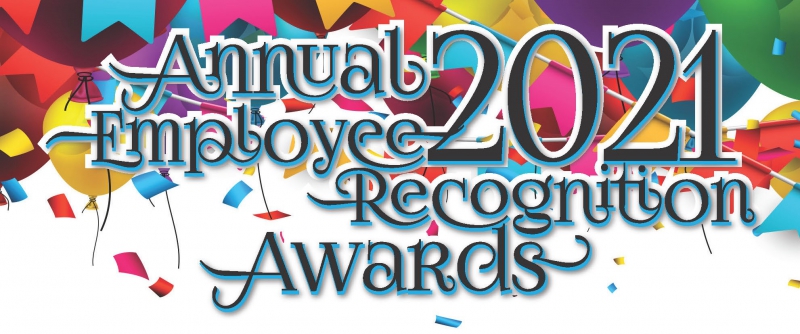 In a year filled with starts, stops, swerves and challenges, it is perhaps fitting that the livestream of Dutchess BOCES' year-end celebration and Employee Recognition Awards was cut short due to technology challenges. However, the show must and will go on virtually here.
Employee Recognition Awards are given in five categories: teacher, instructional support, support staff, clerical, administrator.
Each June we also recognize staff who are retiring, earn tenure or a year of service pin. So, without further ado, we'd like to acknowledge all the nominees and winners for 2020-21.
Support staff
The nominees are: Clement Chung, Herb Biddle and Rachael Brammer And the winner is…
Rachael Brammer, who has earned the respect of her fellow employees as part of the instructional technology department. Brammer has been with BOCES for more than two decades and is the go-to person when there is someone new in the department to train, the award states. "She is knowledgeable, thorough and always available to help the trainee feel capable and comfortable in their new role." During the COVID crisis, "she went above and beyond, using her extensive knowledge of departmental processes and procedures and kept everything running smoothly" while taking on additional job coverage.
Clerical
The nominees are: Irma Puig, Courtney Boehm and Lyndsay Robbins
And the winner is…
Courtney Boehm, who recently took on a challenging new role in a new building with 100 percent enthusiasm. Working in the special education department, Boehm fixed errors, corrected billing, completed incomplete tasks with energy, enthusiasm and a smile - all within her first few weeks! In her previous role at Salt Point Center, Boehm would juggle multiple requests from staff and parents but would always take time to engage with a child if he or she stopped at her door. According to the award, "This person is the consummate professional, an eager learner, a supportive peer and a very valued employee."
Instructional support
The nominees are: Kelley Carr and Catlyn Tarantino
And the winner is…
Kelley Carr, a physical therapist in the special education department, Carr is known for her mantra, "We've Got This!" Her knowledge in the areas of pediatrics, physical disabilities, medical precautions, orthopedics, neurology and more - combined with her calm demeanor and natural inclination for working with children - helps her manage a large caseload, the award states. Carr's work includes students with autism, Down Syndrome, behavior disorders, communication impairments, significant impairments, physical disabilities and those in wheelchairs. "An example of her dedication is how hard she works with wheelchair-bound students using their gait trainers and standers. These students are so happy when they are able to be in a standing position saying hello or having a conversation eye-to-eye with peers and staff instead of from a seated position in a wheelchair," the award states.
Teacher
The nominees are: Timothy Sheehan, Maureen Moloney, Laurie Meccariello, Richard Petschko, Krystine Nardozzi, Thomas Skean, Lisah Babb and John Jacobs.
And the winner is…
Timothy Sheehan, who comes into school each day with a smile on his face to greet his students. "He not only teaches students about academics but also about life, ethics, values, connections to the outside world, family, sports, communication" and much more, the award states. As a coworker, "he provides staff with guidance and motivation to always strive to become a stronger teacher."
Administrator
The nominees are: Duane Sharrock, Jenny Schinella and Brian Conte
And the winner is…
Jenny Schinella, whose leadership has "consistently been a measured, steady hand, offering nothing but grace in the face of adversity," during COVID, the award states. Schinella has worked to increase the educational resources department's reach internally and externally. She spearheaded the launch of the Center for Sustainability and Climate Education, the Center for Equity and Social Justice in Education, the Remote Learning CoSER and the Leadership Pipeline for Women. "The dedication, time, energy and heart she puts into all she does truly elevates the department and our agency as a whole," the award states.
Congratulations to all the nominees and winners. We'd also like to thank the Employee Recognition Committee for 2020-21: Matt Metzger, Margaret Brandon, George Poepplein, Lisa Slagle, Erica Knapp-Gagnon, Mari Huber, Corrinne Pahlck and Denise Dzikowski for their work in reviewing the nominees and making the tough choices.

Retiree recognition
The 2020-21 year also marks the final year of service for 27 employees who retired or are retiring. They are:
Name            Retirement Date    Title
Marion Berardi    12/31/2020        Teaching Assistant; Teacher Aide
Gary Calcagni        7/31/2021        Microcomputer System Specialist; Electrician II
Anthony Dalleo    7/10/2021        Typist
Jean Eyring        7/31/2020        Senior Program Assistant; Typist Youth Aide
Deborah Fishberg    10/1/2020        Teacher of Special Education
Mary Jo Fraser    7/1/2021        Teaching Assistant: Teacher Aide
Lynette Gildersleeve    8/7/2021        Account Clerk
Douglas Gilmour    7/1/2021        School Social Worker
Paula Goehring    7/1/2021        Teacher of Special Education; Teaching Assistant
Mark Graffam        6/26/2021        Cook Manager
Kenneth Hallett    7/1/2021        Teaching Assistant
Dawn Hitch        7/1/2021        Teacher of the Deaf and Hearing Impaired
Maurice Hollis        6/30/2021        Teaching Assistant - Crisis
Richard Hooley    8/31/2021        District Superintendent
Ingrid Kern        8/26/2020        Teaching Assistant
Deborah Kissam    11/30/2020        Teacher Aide
Rosanne Konyn    7/1/2021        Teaching Assistant; Teacher Aide
April Mansfield    6/30/2021        Teaching Assistant; Teacher Aide
Kip Newman        6/1/2021        Senior Program Assistant; Typist
George Poepplein    5/22/2021        Maintenance Mechanic; Maintenance Carpenter
Dianne Schiavone    2/19/2021        Teacher Aide
Mitchell Shron        7/1/2021        Supervisor/Principal of CTI; Staff Specialist -
Academic, Liaison; Teacher of Social Studies
Cora Stempel        7/19/2021        Deputy Superintendent
Daniel Tierney        7/1/2021        Teacher of Culinary Arts
Valerie Trzcinski    7/1/2021        Teacher of the Deaf and Hearing Impaired
MaryLynn Valis    7/1/2021        Teaching Assistant
Denise Wrisley    7/22/2020        Receptionist/Typist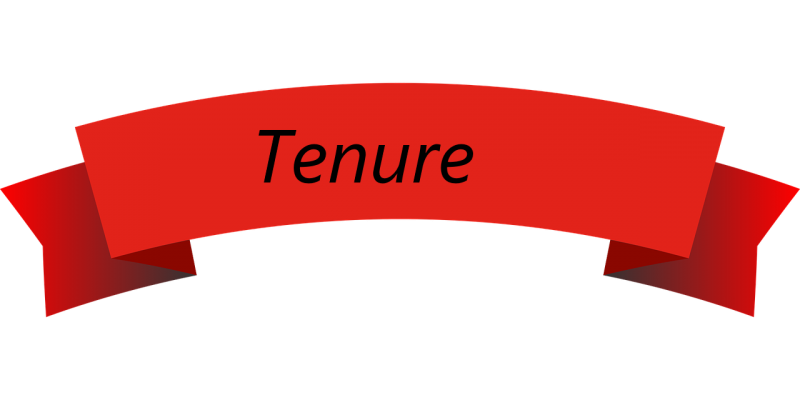 Earning tenure
Fourteen employees earned tenure this year. They are:
Name                Tenure area                Tenure date

Marc Anderson        Teaching Assistant            3/10/2021

Nancy Belon            Teaching Assistant            9/1/2020

Rebecca Cossa        Agriculture                9/1/2020

Chelsea Gregory        Remedial Reading            9/1/2020

Amber Corns Gunn        General Special Education        9/1/2020

Ashley Hastings        General Special Education        9/1/2020

Erica Knapp-Gagnon        Teaching Assistant            2/6/2021

Kathryn McCormick        Blind/Visually Handicapped        10/4/2020

Suzanne Montross        Teaching Assistant            3/20/2021

Barbara Norton        Teaching Assistant            9/26/2020

Amy Silverman        Blind/Visually Handicapped        10/13/2020

Thomas Skean        Residential/Commercial        9/1/2020
                Maintenance and Remodeling    

Cora Stempel            Deputy Superintendent        7/18/2020

Rochelle White        Teaching Assistant            9/12/2020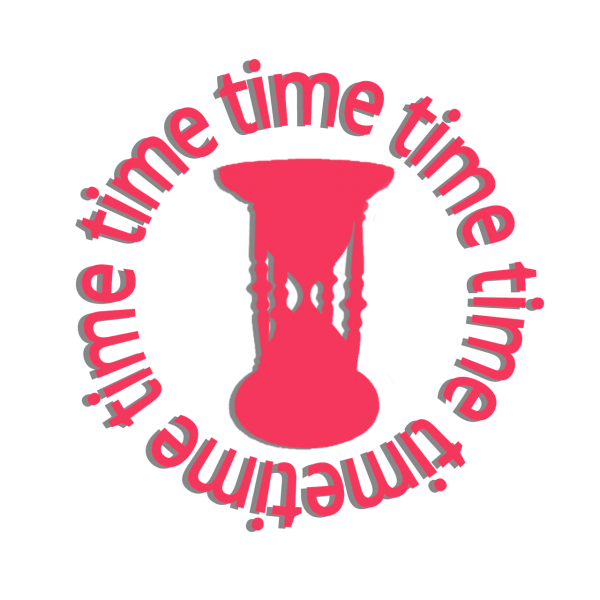 Years of Service
Twenty-three employes earned Years of Service pins this year: 13 for 20 years, 6 for 25 years and four for 30 years. They are:
Wayne Brathwaite, 20
Lillian Caruso, 20
Kelly Felipe, 20
April Hart, 20
Jodiah Jacobs, 20
Corrinne Pahlck, 20
Mary Parker, 20
Philip Parquet, 20
Edith Rivera, 20
Jacqueline Sharpe,  20
Maria Sita,  20
Sheri Tompkins, 20
Lisa Wilson, 20
Brian Conte, 25
Sandra Diesing, 25
Marie Garofolo, 25
Rosanne Konyn, 25
Todd Leland, 25
Michael Traudt, 25
Adam Repinz, 30
Darlene Rivais, 30
Lisa Slagle, 30
Caroline Van Wagner, 30