by

School Library ...

Feb 12, 2020
Check out Nick's Picks Featured Resources From Teachingbooks! Dutchess SLS members have access to Teachingbooks. Contact our office or your school librarian for the remote password.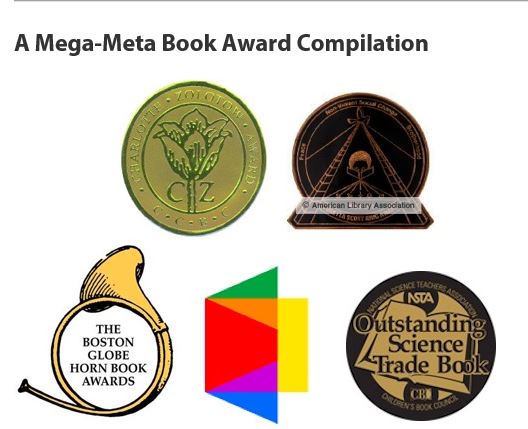 I love book awards. I love how they are selected by super smart people following a clearly defined process. I love how professionals in different arenas volunteer their time to select best books so that others can learn from their expertise. And I love that I can turn with authority to these book awards and distinctions to keep discovering the right book for each reader.
With all this in mind, TeachingBooks is excited to announce our Recent Book Award Winners & Honorees, a compilation of resources for the titles recognized in the most recent year from 81 national book awards and distinctions.
1,099 titles! 11,000+ resources! All in one place, you not only have all ALA awards, but so many more from other remarkable groups. You can filter by grade level, cultural area, genre, or even specific awards and resource types.
Have fun exploring this mega-meta book award display tool. I keep getting lost in it, filtering, sorting, and learning about so many books.
Let me know what you think, and enjoy!
Nick Glass, TeachingBooks Founder & Executive Director
nick@TeachingBooks.net