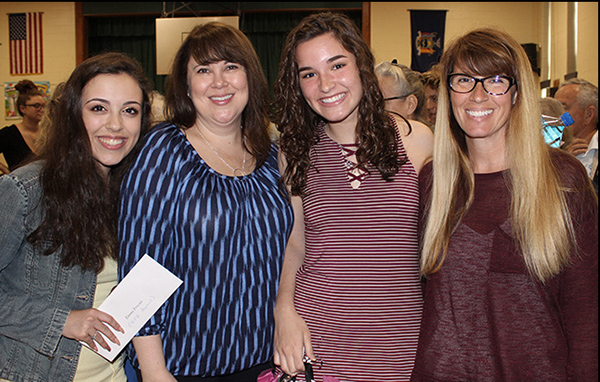 More than 50 awards were presented to exceptional students at the Dutchess BOCES Career and Technical Institute (CTI) at the Annual Awards Ceremony on May 30.
Principal Mitchell Shron and Assistant Principal Janety Encarnacion proudly congratulated the 44 recipients as they presented the students with gifts, certificates, and financial awards.  Community partners and businesses generously supplied many awards.
BOCES Faculty Association Awards were presented to Connor Wilson, William Tompkins, Emma Trocino, Gaetono Mule, Savannah Sage, Sandra Velie, Corey Kenny, and Collin Spens.
Emily Tietje, from Stissing Mountain High School, was awarded the Valedictorian award and Andrew Holsopple, from Rhinebeck High School, received the Salutatorian award.
Baylee Pederson, from Arlington High School, received the Jennifer Dickson Memorial Award in an emotional presentation, which include a gift of a bracelet in what was Jennifer's favorite color.
"We salute these students for their achievements," said Principal Mitchell Shron.  "They have worked very hard to achieve excellence in their career and technical fields and we wish them great success."
Mr. Shron also thanked the faculty, staff and community supporters for making the event possible.  He extended a special thanks to the Culinary Arts students who provided delicious refreshments for the reception.