Adult Practical Nursing Online Student Library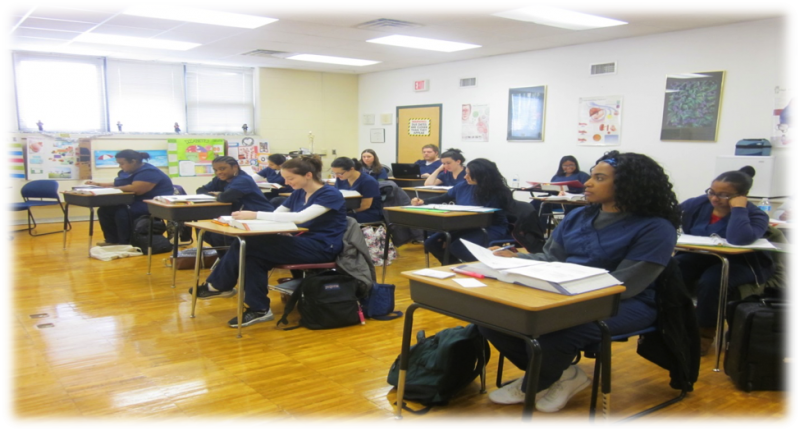 Welcome to Dutchess BOCES Health Occupations On-line Student Library.  This library collects electronic resources (e.g., electronic journals, electronic books or database content) to support the instructional, research and service activities of the BOCES Health Occupation students, faculty, staff, and alumni.  Electronic resources are copyrighted and are subject to all applicable copyright and database protection rights under the laws of the United States and as identified in the BOCES Board Policy #7230.
 
| | |
| --- | --- |
| Resource | Description |
| * Britannica Academic Edition | Includes Encyclopedia Britannica plus Merriam-Webster's Collegiate Dictionary, magazines and periodicals, and many other research tools. |
| * Britannica Secundaria | Accurate and age-appropriate content in Spanish for native Spanish speakers, bilingual students and students learning Spanish.  Available at two levels—primary and secondary. |
| * Gale CENGAGE Learning | A list of all of the Gale CENGAGE Learning Resources available through NOVELNY |
| * Academic OneFile | Contains peer-reviewed, full-text articles from the world's leading journals and reference sources |
| * Expanded Academic ASAP | Resource for academic research includes scholarly journals and selected general interest titles in a wide variety of subjects. |
| *  General OneFile | News and periodical articles on a wide range of topics |
| * General Reference Center Gold | General-interest sources include magazines, children's magazines, newspapers, almanacs, encyclopedias, dictionaries, reference books and more. |
| * General Science Collection | General Science Collection provides access to scholarly journals and magazines covering the latest scientific developments. Key subjects covered by the database include biological sciences, computing, engineering, and technology. |
| * Health Reference Center Academic | Full text of nursing and allied health journals, plus a variety of personal health information sources |
| * New York State Newspapers | A subset of InfoTrac Newsstand, this database includes articles from newspapers from around New York State including: Glens Falls Post-Star, New York Times, New York Post, Buffalo News, and Newsday. |
| * InfoTrac Newsstand |  This full-text newspaper database has several New York Newspapers including the New York Times from 1995 on, and over 1,000 major U.S. regional, national, and local newspapers. |
| * Nursing and Allied Health Collection | Nursing and Allied Health Collection provides access to academic journals and other reference content covering all aspects of the nursing profession, from direct patient care to health care administration. The database offers current and authoritative content for professionals already working in the field as well as students pursuing a nursing-focused curriculum. |
| * Opposing Viewpoints In Context | Contains a range of perspectives on many important issues, with over 21,000 pro/con viewpoints. Includes a variety of resource types: reference, news, primary sources, multimedia and more. |
| * Physical Therapy and Sports Medicine Collection | Physical Therapy and Sports Medicine Collection provides access to academic journals and magazines covering the fields of fitness and sports. The database offers a wide spectrum of information, including proven treatment techniques, experimental research, and more. |
| * Psychology Collection | Psychology Collection provides access to academic journals and magazines that cover the study of emotions, personality, and the human mind. The database offers content of interest to both researchers and general users. |
| * Vocations and Careers Collection | Vocations and Careers Collection provides access to journals and magazines that aid users in researching a vocation, finding an appropriate institution of learning, job searching, and maintaining a career. The database offers current and applicable content from general career guides to highly specialized industry journals. |
| Medical Information Services Program (MISP) | Administered by Southeastern NY Library Resources Council, subsidizes document delivery for all types of users in the region, and assists libraries of all types help patrons locate high quality health information through regional partnerships, promotional materials and educational programs. |
| Medline Plus | MedlinePlus will direct you to information to help answer health questions. Brings together authoritative information from NLM, the National Institutes of Health (NIH) and other government agencies and health-related organizations.  Preformulated MEDLINE searches are included in Medline Plus and give easy access to medical journal articles. |
| PBS Learning Media | A free digital media service for educational use, brought to you by the New York State public broadcasting stations and their partners.  You'll find thousands of media resources, support materials, and tools for classroom lessons, individualized learning programs, and teacher professional learning communities. |
* Resources in RED = Provided by the New York State Library, NOVELNY connects New Yorkers to 21st century information. NOVELNY is supported with temporary federal Library Services and Technology Act funds from the Institute of Museum and Library Services (IMLS). The New York Library Initiative is a proposal for permanent state funding for NOVELNY, a pilot project for the Statewide Internet Library.