CTI News

Congratulations to ALL of our SkillsUSA competitors and to our competition winners listed below:

Cosmetology Class Gets a Taste of Big Apple 
The 2nd year Cosmetology classes shared an amazing experience as they journeyed to Broadway! About 40 students took the trip to NYC on Nov. 14th to see the Broadway production, Pretty Woman.  The group also learned makeup artistry techniques for theater from Broadway Union hairstylist and makeup artist, Brian Strumwasser. A quick survey of students showed that this was the first Broadway experience for about ten of them! Students enjoyed the trip and several voiced an interest in pursuing careers in the theatre or TV/Film arenas after completing their CTI training. Sharon Myers, Cosmetology Instruction and Kirstin Litwin, School Counselor
Congratulations to Sharon Myers
Q92's iHeartRadio's Teacher of the Month!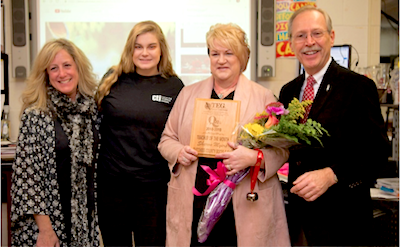 Pictured left to right: Michelle Taylor, Annie Davidson, Sharon Myers and Joe Daily
On November 28, Joe Daily and his Morning Crew from Q92 iHeartRadio presented Sharon Myers, Cosmetology Teacher and SkillsUSA Advisor, with their "Teacher of the Month" Award.  The station recognizes teachers throughout the Hudson Valley for their outstanding service.  Mrs. Myers was nominated by Annie Davidson, second year Cosmetology student from Hyde Park.  Joe Daily expressed his admiration for Mrs. Myers' dedication to her students and to the community.  Sentiments echoed by everyone!   
Q92 also recognized Mrs. Myers, Annie Davidson and Dutchess BOCES Career and Technical Institute during their morning radio announcements.
Excerpt from the nominating letter:     
"Mrs. Myers saw something inside of me when I didn't, she made me, as well as all the students in our class, feel as though they can achieve whatever they want in life."  -   Annie Davidson, Cosmetology Student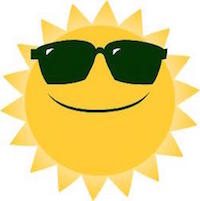 Dutchess BOCES CTI is pleased to announce the Summer 2018 lineup for our continuing Middle School CTE Enrichment Program which will run from July 9 to July 13 from 9:00 a.m. to 11:45 a.m. There is no cost to the parents or school districts. Read More and Download the Application HERE.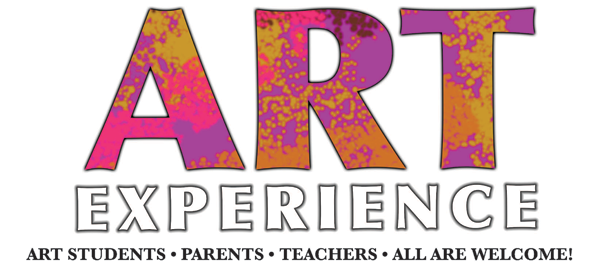 The Dutchess BOCES Career and Technical Institute (CTI) will be hosting a "Student Art Experience" Thursday, November 2nd from 6:00-9:00 PM at 5 BOCES Road in Poughkeepsie. The free event will outline what it takes to succeed in an art career. Students, parents, and teachers are welcome.
The evening will include presentations on higher education and portfolios, career opportunities, entrepreneurship, freelancing, and working in corporate art departments. It is tailored to give students interested in graphic design, fine arts, illustration, photography, computer graphics and web design a look at potential college and career paths.
To register for this free event, visit www.eventbright.com and browse for Student Art. For more information about the various creative courses offered at CTI, please visit www.dcboces.org or call Principal Mitchell Shron at 845-486-8001.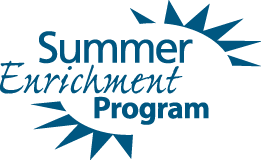 Dutchess BOCES CTI is pleased to announce the Summer 2017 lineup for our continuing Middle School CTE Enrichment Program which will run from July 10 to July 14 from 9:00 a.m. to 11:45 a.m.  All tuition costs for students enrolled at CTI's Middle School CTE Enrichment Program are covered by a grant from the Wallbridge Foundation.
2017 CTI Spring Expo Information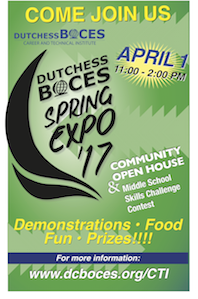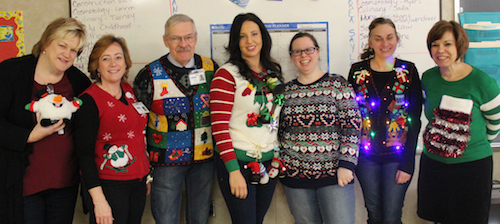 Staff members at the Career and Technical Institute brought a little holiday humor to their festive luncheon December 21st by donning creative, ugly Christmas sweaters. Lights, tinsel, bows, and stuffed animals all helped CTI make its own ugly fashion statement.
 
Spring 2016 Middle School CTE Enrichment Program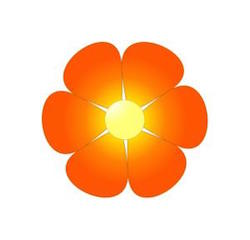 Dutchess BOCES CTI will hold its third annual Spring CTE Enrichment program the week in April at our Salt Point Campus. The program will run from 6:00 p.m. to 8:00 p.m. on the following evenings: April 6th, April 13th, April 20th and April 27th. Parents must provide their own transportation. There is no charge to students or parents for this program. The program is available to all students who will be entering 6th, 7th and 8th grade. Our offerings this year include:
Small Engines
Film Arts
Computer Repair
Enrollment is limited.
Applications for the program may be printed HERE.
All applications must be in by Monday, March 14, 2016.
Please forward this information to your middle school guidance counselors and feel free to call Joanne Gorman or Mitchell Shron at 845-486-8001, extension 4501, for more information.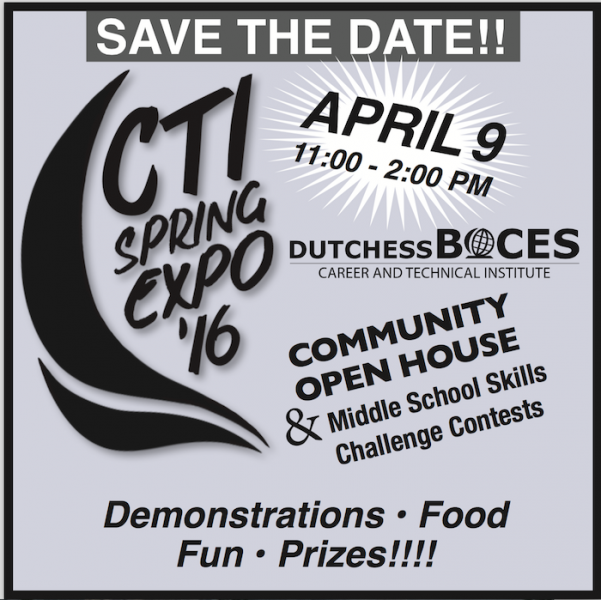 Students Recognized as CTI's Top Scholars
Three Dutchess BOCES Career and Technical Institute (CTI) students were honored for their academic achievements May 20th at the annual Carroll F. Johnson Scholastic Achievement Dinner in Tarrytown, N.Y.
The event, hosted by the Lower Hudson Council of School Superintendents, celebrates valedictorians and salutatorians from every school district in Westchester, Rockland, Putnam, and Dutchess counties.
Francesca Zani, CTI valedictorian, is a culinary student from the Spackenkill Union Free School District. Jeyry Acevedo and Deyry Acevedo, the co-salutatorians, are cosmetology students also from Spackenkill.
Pictured receiving congratulations from Dutchess BOCES Board of Trustees President Edward McCormick are Jeyry Acevedo, Francesca Zani, and Deyry Acevedo.
BOCES Students Heading to National Competition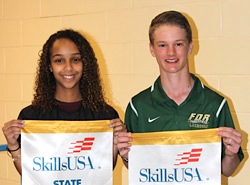 Two students from the Dutchess BOCES Career and Technical Institute will be heading to the National SklllsUSA Competition in Louisville, Kentucky in June after placing first in the New York State Conference and Skills Championship this month.
Deyry Acevedo (Spackenkill High School) placed first in the job demo contest and Wyatt Kelly (FDR High School) placed first in the photography contest on April 22 at the New York State Fairgrounds in Syracuse, New York, April 22 through April 24.