---
STEP-Up and Lead (STLE-D) Participants Culmination Event - Signature Practice Proposal Presentations
The STLE-D participants were celebrated in a culminating activity that highlighted a five month school leadership initiative with the presentation to colleagues and guests of their Signature Practices Proposal.
Showcase Meeting
June 9, 2015
Each participant delivered a 5-7 minute brief of their Signature Practice Proposal summarizing their project's ideas and concepts to improve instruction and educational climate in their respective schools. Also present for this event were the individual embedded leadership coaches from Generation Ready who worked with each participant on a one-on-one basis in developing and improving leadership and teaching skills. Central office administrators from participating consortium districts were also present to support their district participants.
Participants expressed their gratitude not only for the opportunity to develop new initiatives in their schools, but also for the collaborative spirit and cooperation that took place among the participants, grant contract consultants, and Dutchess BOCES during the period of their involvement in this grant initiative.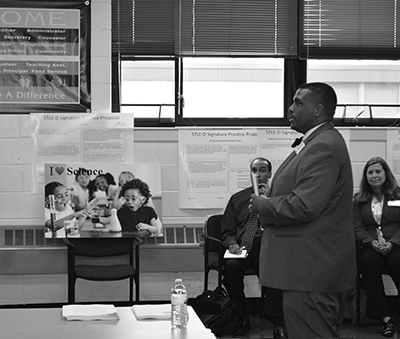 This event marked the completion of formal activities sponsored by the STLE-D grant, a Race-to-the-Top federal initiative to New York State to improve opportunities and training for school leaders and aspiring school leaders.
---
What's Happening Update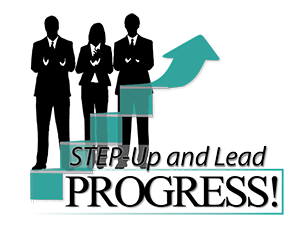 The STLE-D Consortium Grant initiative components are in  full operation. The following is a brief summary of our work to date. Your district participants have scheduled and began their proposal planning process and schedules for meeting with their dedicated coach consultant from Generation Ready.
STLE-D Kick-Off First Meeting
January 22, 2015
We provided an opportunity to meet and greet and present an overview of the grant initiatives as well as the responsibilities of the participants. Joanne Picone- Zocchia from Learner Centered Initiatives (LCI) began a discussion with the participants to help them analyze their strength and weaknesses based on ISLLC standards.
---
STLE-D Cohort Meetings
February 25, 2015 In Person
March 13, 2015 Online
March 17, 2015 Online

 

These sessions were jointly chaired by Jodi De Lucia and Joanne Picone-Zocchia (LCI). An overview of the roles and responsibilities of project participants, as well as the goals and desired outcomes were reviewed. This included the relationship between the STLE-2 grant and the role of the two highly effective principals, Cara Conrad from Beacon and Dan Doherty from Dover.  Generation Ready introduced to participants a visioning activity and the beginnings of a planning template to identify APPS needs in their respective building and potential proposal topics and resource needs. Feed back from the grant participants regarding their initial coaching experience onsite was positive.

These sessions concentrated on defining and refining an understanding of Signature Practices, Best Practices and Promising Practices as STEP-Up and Lead participants move forward in developing their own Practices as an integral component to meet grant requirements. The two online sessions are located and available to participants on the Moodle. STLE-2 leaders Cara and Dan described their roles in working with STLE-D participants in developing best practices and improving leadership roles. The proposal template was shared and explained to assist each participant complete that activity.

 

Participant's Best Practices Presentations with a Visitation from NYSED STLE Team
March 26, 2015

This promises to be an exciting get together and a chance for participants to show off a best practice in a fifteen to twenty minute professional presentation with a power point or video with the distribution of additional topic materials.  We expect four presentations that day and additional discussion and interaction with progress being made on grant activities and outcomes.  LCI will also help participants in goal setting; including developing partnerships between highly effective STLE-2 principals and non STLE-2 principals or teacher leaders.

"Signature Practices" Proposal Development
April 1-15, 2015

Participants will continue to refine and develop their signature/promising proposals online using the collaborative Moodle site.  Ongoing feedback and assistance will take place from LCI, Educational Resources Dutchess County BOCES, and the STLE-2 lead principals. 

In-Person Showcase of Signature Practices
June 9, 2015

Our gala final project in-person meeting will highlight and publicize the work of our participants and summarize the success of our goals and activities.

 
---

As discussed at our kickoff session you will each receive embedded
professional development from Generation Ready coaches.
The embedded days will be customized to the specific work you do
in your building. *The coaches will be contacting you regarding
scheduling your sessions. 
 *

Confirm schedule with your facilitator.
---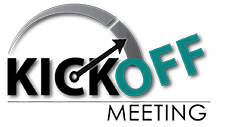 Dutchess BOCES kicked off its newest educational leadership project for a Cohort of principals and aspiring principals last week. Participants were given an overview of the project, which will last throughout the school year. The goal is for each to develop a highly-effective signature practice to be implemented in their schools at the end of the program.
Twenty-two participants, who were selected as emerging leaders from five districts, were welcomed by Dr. Linda Heitmann, Deputy Superintendent and Jodi DeLucia, Director of Educational Resources on January 22nd, 2015. The program will incorporate twice a month face-to-face meetings, webinars, online support networks, in-person workshops, and job embedded coaching.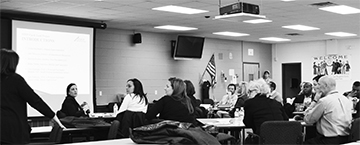 The participants will work together to develop a common language about teaching and leadership practices and receive mentoring from principals already identified as being highly effective. This Strengthening Teacher and Leader Effectiveness Dissemination (STLE-D) program is possible due to a $1.5 million grant BOCES received from the New York State Education Department in October. 
---
The Project
The purpose of the STEP-Up and Lead Project is to disseminate successful innovations and best practices from the STLE2 (STEP-Up Project) to non-STLE partners. The STEP-Up and Lead project provides a framework for partnership between Effective and Highly Effective STLE2 Principals with Teacher Leaders, Aspiring Principals, and Principals on principal career pathways in non-STLE districts through a cohort design.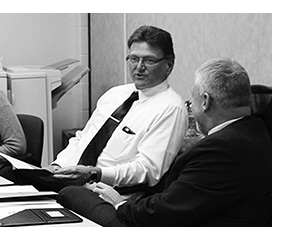 The STEP-Up and Lead Project proposes a cohort model for Effective and Highly Effective Teacher Leaders, Aspiring Principals, and Principals on principal career pathways from non-STLE district that will be facilitated by successful STLE2 Principals and Dutchess BOCES Specialists.
The STEP-Up Lead Cohort will include partnerships with Generation Ready, Inc. and Learner Centered Initiatives, Ltd. that provide participating districts and cohort members access to high quality professional development, embedded coaching, and a best practice dissemination model. The resources for dissemination activities for best "signature" practices implementation will also be provided.
Partnership in the STEP-Up and Lead Cohort, professional development, and embedded coaching will enhance Teacher and Leader Effectiveness through the dissemination of promising and/or successful programs, initiatives, and best practices. Participants will engage in face-to-face meetings, webinars, and coaching activities. All participating Teacher Leaders, Aspiring Principals, and Principals will develop a proposal for implementing new best "signature" practices to enhance their performance on the Teacher Leader Effectiveness continuum.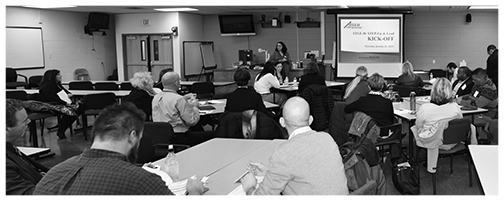 The Budget
Stipends & Awards
STEP-Up and Lead Principal Presentation Stipend:
$1,000.00 to experienced principals for developing a presentation on a best practice and offering to Cohort group.
iPad Mini:
All principal participants will receive an iPad Mini for participating to assist with implementation requirements.
Supplies and Materials Award:
Principal participants will receive up to a $5,000.00 Supply and Material award to implement a proposed "signature" practice. (Pending proposal completion and approval.)

District Allocation
District will receive up to $5,000.00 per principal participant:
Support for the implementation of the STEP-Up Project for activities includes but is not limited to the support of Marketing/Communication, Development of a District Council, Recruitment, Reimbursement of dollars associated with professional development (in-service, mileage, etc.: per your union contract or as agreed).