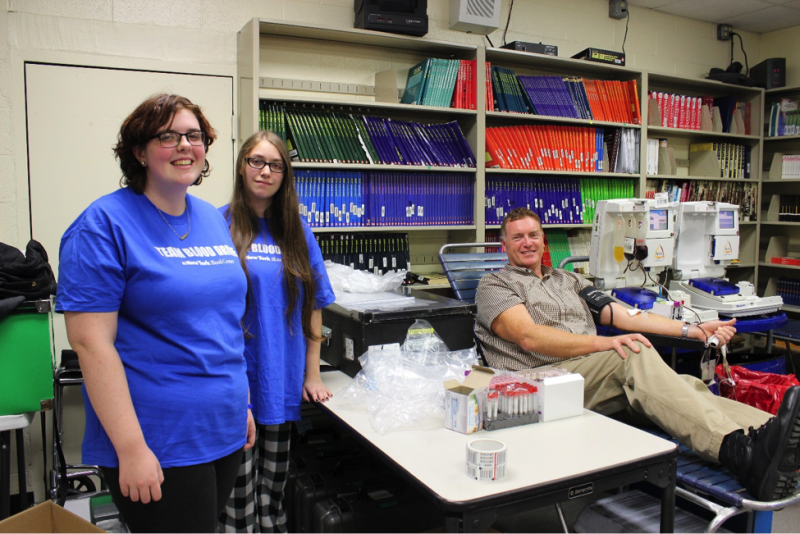 Students at the Dutchess BOCES Alternative High School sponsored a blood drive on October 27th to help ensure an adequate blood supply is in place for our community.
"We would like to thank the 38 staff and students who pledged to donate blood," said coordinator Mary Anderson, a teaching assistant.  "Through their selfless generosity we were able to collect 25 units to help save lives."
Student volunteers made sure donors had snacks, handed out small gifts, and thanked donors as they were leaving.  The students are members of the Helping Hands Committee which is sponsored by the Poughkeepsie-Arlington Rotary Club.  They volunteer for many service projects throughout the year.
Congratulations to all those who donated and volunteered, including teaching assistants Maryjo Fraser and Marylynn Valis who were instrumental in making the day a success.
(Above) AHS students Alana Carderelli and Katie Fitch volunteered at the blood drive held October 27th.  Twenty-five donors, including teacher Christopher Plant (pictured), gave the gift of life.