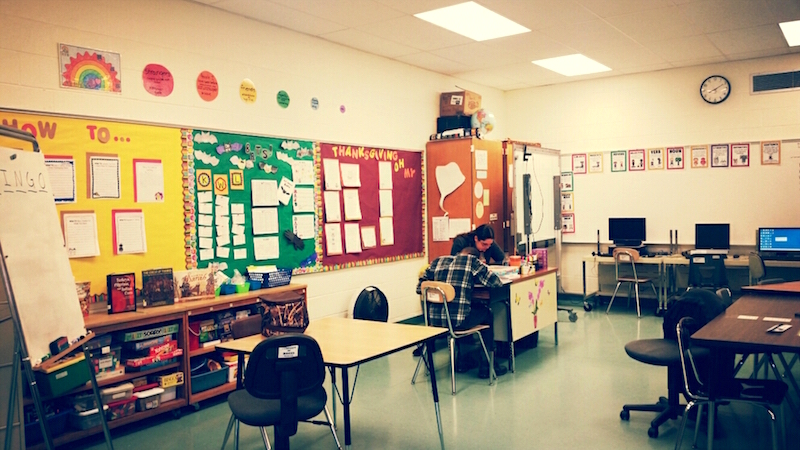 Ms. Haights' class at Union Vale Middle School is a 1:12:1 Life Skills setting that serves as the least restrictive environment for students who have multisensory or motor deficiencies and developmental lags in physical, cognitive and psychomotor capabilities. Mainstreaming opportunities are coordinated where appropriate, and instruction and related services are scheduled according to each student's IEP. The lessons are highly individualized and provide academics, self-help skills and various vocational activities as designated on the student's IEP.
 
Each month we learn about various themes related to special events that occur that month. Some of the things we have studies thus far include: How to be a good "Ray" (our school mascot), Christopher Columbus, Our Veterans, The History of Thanksgiving, Pilgrims, Native Americans, and we are now learning about Christmas around the World.
 
In October, the students wrote Halloween stories and made snacks that we brought down to Vail Farm Elementary school to share with Ms. Schwarzes' students. In November, we learned how to plan, prepare, and cook a Thanksgiving feast, which we celebrated with the three BOCES classes in our building. This month, we look forward to working on our cooking skills some more as we plan for a Holiday party. We will also be working on our fine motor skills as we create gingerbread houses.  I look forward to the new adventures my students and I will embark on throughout the school year!