by

School Library ...

Feb 28, 2018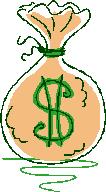 A message from SLMSSENY
Good morning SLMSSENY members.  I am pleased to present you with SLMSSENY's annual call for grants and awards applications​​.   Please consider applying for one (or both) of the grants to help support your professional growth or an exciting initiative.  We are also encouraging you to nominate a supportive administrator who has made a difference in your library.  
The application and nomination deadline is March 31st.  Don't dealy....submit your form today!
If you have any questions, please feel free to reach out to me.
Best,
Dara Berkwits
SLMSSENY Awards Chair