Salt Point Educational Center
The Salt Point Educational Center is a child-centered school, educating students in grades K - 8. The small, nurturing environment of this school affords each student the maximum amount of attention necessary to improve academic and social skills.

Mr. Douglas Damiani, Principal

5 BOCES Road
Poughkeepsie, New York 12601
845.486.8004
Contact Information
Building #25
5 BOCES Road
Poughkeepsie, New York 12601
845.486.8004
Main Office: x404
Health Office: x415
Change of Address: Building Secretary @ x404
Food Service: x408
Transportation: Call your local school district
Directions to Salt Point Educational Center
From the Taconic State Parkway [southbound]: get off the exit for Salt Point Turnpike [Route 115]; travel on Route 115 [towards Poughkeepsie] and look for the Dutchess BOCES entrance to be on your left. [distance from the Parkway is approximately 8 miles]
From the Taconic State Parkway [northbound]: get off the exit for Route 44; travel on Route 44 West [towards Poughkeepsie]; turn right onto West Road [County Route 71]; turn left onto Salt Point Turnpike and look for the Dutchess BOCES entrance to be on your left.
From the Mid-Hudson Bridge: travel east on Routes 44/55 [Church Street]; turn left onto Worrall Avenue [Route 115 North/East]; Worrall Avenue becomes Innis Avenue; Innis Avenue ends at Salt Point Turnpike; veer right onto Salt Point Turnpike [still Route 115 North/East]; look for the Dutchess BOCES entrance to be on your right. [distance from the Bridge is approximately 5 miles]
Online Maps & Directions: Google Maps | Yahoo Maps | MapQuest
Creative Works
Helpful Links
Helpful Websites
Literacy Webpage classhomepage user name is collin, password is literacy

This is a very good resource to assist you and your child in meeting literacy goals. Created by our Literacy Coach Dierdre Collin.

Weather Conditions and School Closings
Internet Safety
New York State Education Department
Ask Jeeves for Kids: A search engine for kids that allows them to search for information by asking a "real question"
Children for Children: a not-for-profit promoting hands-on youth volunteering and giving programs which teach the value of community involvement at a young age, and provides resources to underserved schools
Culinary Kids: Family Cooking Manual
Yahooligans: A child-friendly version of Yahoo
The Futures Channel: Connecting Learning to the Real World
Summer Camp Opportunities:

Gold's Gym LaGrange Camp: 845.463.4800
JCC Summer Day Camp: 845.471.0430
Martial Arts Camp: 845.473.7916

Websites for Parents of Children with Autism & Related Disorders
Forms & Publications for Parents & Students
Forms & Publications for Teachers
JUNE 2015 EVENTS
Monday, June 1, 2015
(Tuesday-Wednesday, June 2-3, 2015 Make-Ups)

NYS Science Written Testing for Grades 4 & 8

Thursday, June 11, 2015
Performing Arts Festival & Talent Show
1:00 pm in the Gym

Tuesday, June 16, 2015
Awards Ceremonies
9:30 am - 2:00 pm in the Gym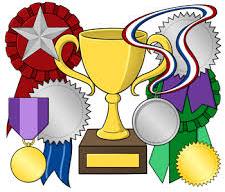 Wednesday, June 17, 2015
Moving Up Day for 8th Graders

10:00 am in the Gym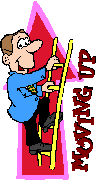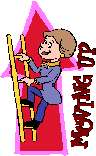 Tuesday, June 23, 2015
Last Day of School for Students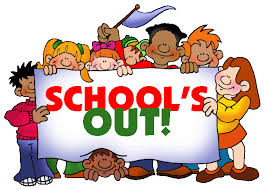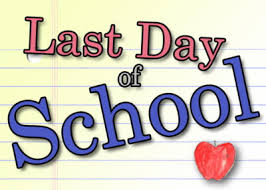 Library Media Center

 
 


** AASL Standards 




for the

 

21st Century Learner **

Mission Statement: The mission of the School Library Media Program is to ensure that students and staff have access to, and are effective users of ideas and information, and to cultivate life-long learners. (Information Power: Guidelines for School Library Media Programs (AASL 1988) p. 1.)

This mission is accomplished:

by providing intellectual and physical access to materials in all formats.

by providing instruction to foster competence and stimulate interest in reading, viewing, and using information and ideas.

by working with other educators to design learning strategies to meet the needs of individual students.

by using technology as an important tool for learning, communicating, and sharing knowledge
| | |
| --- | --- |
| | |
Thank you to all who came out to support Salt Point Center at the Barnes & Noble Bookfair on Friday, April 8th. Our students participated in a "Tournament of Champions Spelling Bee," poetry readings, and children's story time. Student artwork was on display, and local author MG Wells came to sign copies of her new book. Over $2000 worth of books were purchased in support of our school, netting a $300 gift card to be used on new materials for the Salt Point Library Media Center. We had a great time and your support was much appreciated!
Databases
Designed specifically for elementary school libraries, Searchasaurus and Kids Search contain full-text for more than 50 popular, elementary school magazines. Full-text is also available for over 100 student pamphlets, an encyclopedia and a dictionary. Full-text articles are assigned a reading level indicator (Lexiles).
The New Book of Knowledge is for elementary schools and higher. It includes literary selections, a time line, projects and experiments, news, homework help and more.

From one easy-to-use website, TeachingBooks makes instantly available original, in-studio movies of authors and illustrators, audio excerpts of professional book readings, guides to thousands of titles and a wealth of multimedia resources on children's and young adult literature. Our hope is that by utilizing TeachingBooks' multimedia resources, educators will better understand the spirit and personality behind books and discover exciting ways to share these insights with children and teens.

56 professional development eBooks titles from the Association for Supervision
and Curriculum Development

TumbleBookLibrary is an online collection of TumbleBooks – animated, talking picture books which teach kids the joy of reading in a format they'll love. TumbleBooks are created by adding animation, sound, music and narration to existing picture books in order to produce an electronic picture book which you can read, or have read to you.
Cengage-Gale Databases available through NOVELNY:

Academic OneFile (NEW)- The premier source for
peer-reviewed, full-text articles from the world's leading journals and
reference sources. With extensive coverage of the physical sciences, technology,
medicine, social sciences, the arts, theology, literature and other subjects,
Academic OneFile is both authoritative and comprehensive. Includes full-text
coverage of the New York Times back to 1995.
General OneFile (NEW) - A one-stop source for news
and periodical articles on a wide range of topics: business, computers, current
events, economics, education, environmental issues, health care, hobbies,
humanities, law, literature and art, politics, science, social science, sports,
technology, and many general interest topics. Millions of full-text articles,
many with images.
Health Reference Center Academic (NEW) - Multi-source
database provides access to the full text of nursing and allied health journals,
plus the wide variety of personal health information sources in InfoTrac's
award-winning Health Reference Center. All in a single, easy-to-use database,
the material contained in this database is intended for informational purposes
only.

The Twayne Authors Series - Contains the full
text of the Twayne Literary Masters books which provide biographical and
literarary criticism information on a wide variety of World, US, or English
authors.
Info Trac Custom Newspapers - This full-text
newspaper database has several New York Newspapers including the New York Times
from 1995 on, and over fifty national and international newspapers.
New York State Newspapers - A subset of
InfoTrac Custom Newspapers, this database includes the following full-text
newspapers from around New York State: Albany Times Union, Buffalo News, New
York Times, New York Post, New York Observer, Syracuse Herald American, Syracuse
Herald-Journal, and Syracuse Post-Standard.
National Newspaper Index - Provides indexing
(1977 to present) of America's top five newspapers: The New York Times, The
Wall Street Journal, The Christian Science Monitor, Los Angeles Times and The
Washington Post. Indexing only.
Encyclopedia of World Biography - A
complete collection of the Encyclopedia of World Biography
+ MANY MORE - CLICK HERE FOR A FULL LIST OF AVAILABLE GALE DATABASES
Library Calendar
MG Wells Author Visit
On Monday, March 28, local author MG Wells came to visit Salt Point Center. Students in grades 5-8 had the opportunity to meet MG as she read the first two chapters of her new YA fantasy book, LightMasters Number 13, and allowed the students to ask her questions about the story, the writing process, and the life of an author.
MG also donated 2 signed copies of her book to the Salt Point Library. Thank you MG for your time and inspiring words.

http://www.mgwells.net/whoismg/center.htm
Web Tools



NoodleBib Express - Individual citations in MLA, APA, or Chicago/Turabian format


NoodleBib MLA Starter - Simple MLA bibliography tool for our youngest scholars (grades 1-5, ESL)




Glogster - Create interactive multimedia posters



Animoto -

Create a free 30 second video

PBWorks - Create a collaborative workspace (wiki) to encourage student-centered learning




Wordle - Generates "word clouds" from the text you provide, giving prominence to words that appear more frequently


Blabberize -

Got a picture?? Blabberize it!


Museum Box - Provides the tools for you to build up an argument or description of an event, person or historical period by placing items in a virtual box.

Audacity -

Free open source software for recording and editing sounds


Google Earth - Fly anywhere on earth!


CamStudio - Free screen recording software


Jing - Take a screen shot or short video of your computer monitor


Paint.net - Free image and photo editing software (like Adobe Photoshop)


Skype - Free video calling - video conference with another class

Delicious - Social bookmarking


Flickr - Online photo management and sharing application


Pixton - Make and share comic strips for free


Voki - Create personalized speaking avatars


Bubbl.us - Free brainstorming application - create colorful mindmaps

Voicethread - Transform media into collaborative spaces with video, voice, and text commenting

Pivot - Create unique stick figure animations

Survey Monkey - Create and publish online surveys in minutes

Timeline - Generate descriptive timelines

Zoho - Create, edit, and share presentations

Open Office - Free productivity suite (like Microsoft Office)

Google Books - Search and preview millions of books from libraries and publishers worldwide

Googe Docs - Create and share your work online and access your documents from anywhere

Google Sites - Free and easy way to create and share webpages

EduBlogs - Easily create and manage student or teacher blogs

Scribus - Open source desktop publishing (like Microsoft Publisher)
Programs and Teachers
ABC Program: Academics, Behavior, and Community Program
This program is an intensive, full-day program that fully integrates academics, social and behavioral competencies. Academically, the emphasis will be on reading, writing, and math. Socially and behaviorally this program includes embedded activities that teach specific social and behavioral skills. The purpose is to address the relationship between behaviors/social issues and academic difficulties.


This program serves students in elementary and middle school age range, as well as nonclassified students who may be eligible for 504 services.


Each student is enrolled for one semester with a targeted transition plan back to a home school placement. The opportunity to remain in the program is available.


The program is staffed by a lead teacher with expertise in behavior and social competencies, two Special Education/Elementary Education teachers with extensive training in effective reading strategies, and a teaching assistant.


The ABC program consists of two classrooms at the BOCES Salt Point Educational Center. The population consists of classified and nonclassified students.


To maintain consistency and insure the success of each student, parents and home district teachers are provided training for successful transition back to the student's district classroom.
Assistive Technology
Certified personnel provide direct and indirect support service in the integration and use of assistive technology devices, materials, and strategies to students, educational teams, and families. This service includes assistive technology evaluations, student technology consultations, and training to students and staff to promote the integration and use of technology tools within the academic environment. Follow-up support is provided upon request, including staff development.
Intensive Day Treatment Transitional
This is a short-term transitional program to serve adolescents in acute emotional crisis. Clinical services are provided by Rockland Children's Psychiatric Center. This program offers two classes: one designed for adolescents, grades seven through twelve and the second designed for students in grades kindergarten through six.
Intensive Learning Environment [1-6-2]
These programs are designed for students aged 5 - 10 years with highly intensive management needs. Students typically lack impulse control, are very violent and may be substance affected. These programs are augmented with related services as specified by the student's IEP.
Extended School Year [ESY]
The Extended School Year [ESY] Program serves students from all school districts who require a 12-month program as determined by the local Committee on Special Education.
PEACCE Program [1-6-2]
These programs are designed for students with Autism Spectrum Disorders [ASDS]. Our staff is trained in the TEACCH Model as developed at the University of North Carolina. A very defined program provides the structured environment required for the children to learn. Related services as designated on the student's IEP are provided by TEACCH trained staff within the classroom.
For more information about the PEACCE Program, please visit their website at: www.dcboces.org/PEACCE
1-6-1 and 1-8-1 Centers
The 1-6-1 programs serve students whose needs are determined to be highly intensive for reasons related to behavior, delayed development or physical disabilities.
The 1-8-1 programs serve students whose management needs are determined to be intensive for reasons related to behavior, delayed development and/or physical disabilities and who can tolerate a slightly higher ratio than 1-6-1 but not as high as 1-12-1.
Both are augmented with related services as designated on the student's IEP. Vocational programs are offered to secondary students within the Special Education class framework.
Student Senate News
A Student Senate gives students the opportunity to become stakeholders in their school and will provide them with a voice regarding student-centered activities. Students will have the ability to help plan several schoolwide activities:
School dances
Incentive trips
Student/Staff sport events
Holiday canned food drive
Community projects
Student Senate Criteria
The Student Senate Board at Salt Point Educational Center will consist of twelve members. One student will be elected from each of the middle school classes and will be expected to represent their class. Some of the qualities expected to be an effective student senate member include:
Good speaking skills to a group as well as individuals
Good communication skills with peers and adults
Passing grades in all classes
Good organizational skills
Good citizen at school and in the community
A commitment to maintain and improve student policy
Willingness to help with extra duties at school
Student Senate Eligibility
Must be able to attend weekly Student Senate meetings
Honors level students only
Complete a candidate's application
Student Senate accomplished goals for the 2007-2008 school year
Community Service project (Food Drive) went well
Worked on school dances and helped to make separate programs for elementary and middle school students
Helped out during yearbook cover vote
Students asked for larger food portions from the cafeteria for older students and received it
Students wanted monthly incentive trips for Honor students and helped to plan them
Student run morning announcement program
Senate helped to create the Yearbook title page
The Senate helped to create the Hand Message Goals for 2008 video
Attended the annual Hudson Valley Middle Level Leadership conference in Red Hook
Created healthy lunch menu ideas for school lunches
Asked for and received the school's support to create a middle school basketball team
SPCA campaign to collect items need for animals in need
Student Senate possible goals for 2008-2009
Continuation of last year goals
Student hall monitors
Students give School tours
School sports teams
Drama club
Establish pen pal program with U.S. soldiers or a holiday gift drive
Establish student reporters for the Poughkeepsie Journal
Student I.D. cards
Student mentoring program
Good Character program initiated by middle school students
iCenter...LIVE!
Salt Point Center LIVE over the web...
Click on the image above of the building to begin the streamed announcements. You may also then need to click the Play icon to begin the live stream. NOTE: The video will only be available during the live broadcast.